Harnessing the Power of the Returning Customer:
How to drive customer loyalty and maximize retention rates
In this one hour live webinar, Pimberly and Lokulus provides key takeaways on:
The customer experience metrics to prioritize, and how to consistently hit them
The value of time in customer service, and ways to optimize this
The customer loyalty journey – from pre-purchase to post-purchase
How to harness your product and customer data effectively to provide a great customer experience
Designed for retailers and brands looking to supercharge their customer experience.
Is this you?
(p.s in a hurry? Scroll down for a written summary of the key points!)
Create the ultimate customer experience with Pimberly and partners
Learn how Pimberly and Lokulus partner together to drive online revenue and create the ultimate customer experience. Take control of your product data and create confident consumers with Pimberly.
Book Your 30-minute joint personalized session with our team of experts, and start your growth journey with Pimberly and Lokulus today.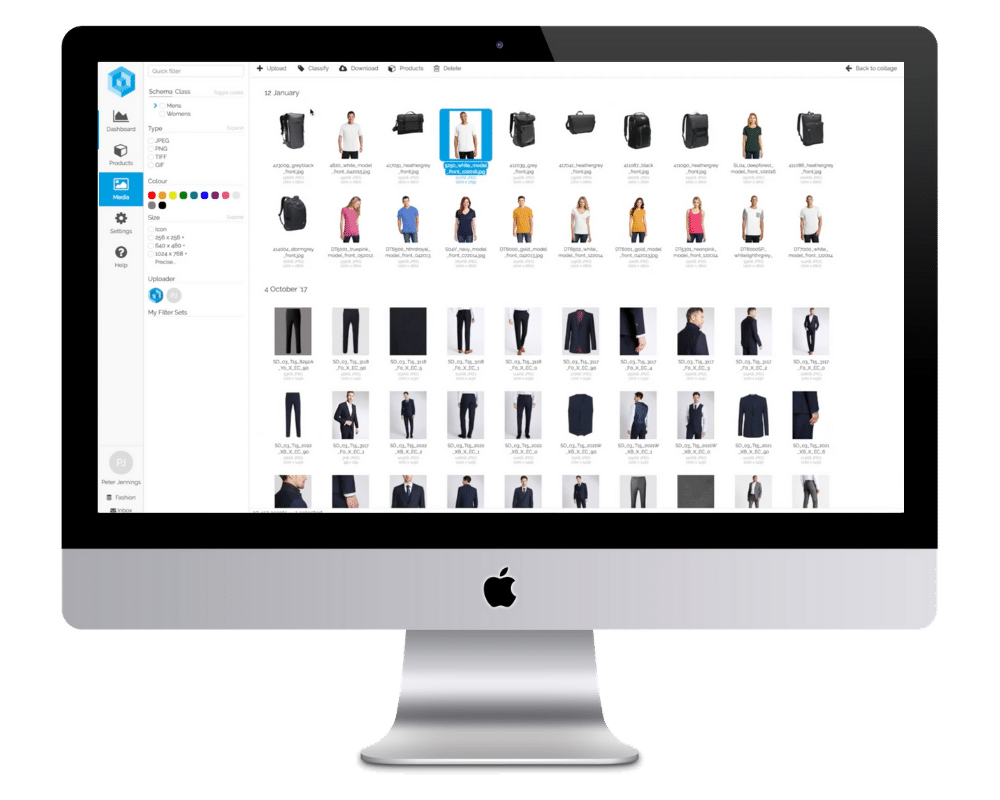 Webinar Summary
As consumers, we have good and bad experiences with online purchases. Product information is key, but customer service operations are equally as important to bridge customer information and customer contact/engagement to create a totally enriched experience.
Convenience is a large part of many shoppers' requirements when they are browsing the web. As a knock-on effect of COVID-19, shoppers now expect immediate results when shopping online. It's important that businesses provide fulfillment to those questions in order to provide an enriched experience at any time.
A bad customer experience makes customers question their current or future purchases. If businesses do not provide a service that promotes a positive experience, they're more at risk of losing customers.
Products are being bought in different ways, across increasing amounts of sales channels. Having access, quickly and efficiently, to concise and quality product data is key in customer engagement.
Having a positive portrayal of a business is crucial in developing customer relationships. Every customer purchase has different requirements for different customers. However, customers can have resistance to purchasing online without sufficient product data and imagery. If a customer is purchasing a high-value item online, they may need that little bit more product data and specifications to give them the confidence they need to hit buy.
Looking at customer experience pre-purchase, what should brands be prioritizing?
One of the key metrics of poor customer service is return rate. Which also translates to large costs related to the reverse supply chain. Prospective customers must have all the relevant information that is truly representative of the item that they want to purchase. This can take shape in comprehensive size charts or intelligent suggestions that relate to the previous sizes purchased in similar items.
Equally, high-quality product imagery and data with unique search values, also boosts SEO performance.
Having insight through searchability is key, but having key information such as delivery times and price estimations is important in providing the browser with as much information as they need to make their purchase.
How can retailers maximize the omnichannel experience and link online with bricks and mortar?
Knowing your customer is imperative in assessing their needs and creating that ultimate customer experience. The impacts of the pandemic accelerated traditional business models and pushed businesses to consider their online eCommerce opportunities.
Merging eCommerce and Bricks and Mortar is important for creating efficient service that customers are looking for. The introduction of video technology used in various retail settings can allow in-store representatives to bring physical in-store experiences whilst they're at home. With services such as VR, customers shopping for things such as sofas or armchairs can visualize products and bring the in-store experience online.
Offering a consistent experience for the consumer is key throughout the customer journey. Whether it be the product information, the ordering process, or the return situation. In all of this, the consumer wants options, whether it be in person or over the internet.
The use of BOPIS (buy online, pick-up in store) is becoming increasingly popular. Brands look to physical stores to increase efficiencies and offer multiple services that fit around as many consumers' lifestyles as possible.
Post-purchase – what more can retailers do to drive retention rates?
The main inquiry that crops up all the time is the question 'where is my order?'. As much as technology has improved, there are still gaps in the ordering system where things can go missing or be delayed in the process. Notification of the orders journey is crucial, but so is interaction with the online customer service team to ensure that customers have access to as much advice as possible if they are to face an arising issue.
Making sure that there is an element of personalisation and human interaction in your online customer service is a key consideration when attempting to obtain customer satisfaction as this will only improve your 360* view of your customer base and allow you to develop a more personalized relationship with them.
Ensuring that all engagement with customers has value must be a main focus. Clear communication between business and consumer is important in developing that more personalized relationship.
What role does technology play in the customer experience journey and what should retailers be prioritizing?
Automation and connectivity are a key focus for technology in eCommerce businesses. Having intelligent technology that is in place to answer an immediate query keeps both the customer and the business happy. AI has the capability to answer a customer question faster than a human may be able to. But, product, delivery, past experiences, sentiment, and preference information needs to be connected in order to provide valuable insight and continually enrich the customer experience. When you think about review websites like TrustPilot, it becomes apparent that a positive customer use case and evidence is key in an increasingly social world.
Make sure that your business is rooted in an automated and streamlined technology offering. Robust technology in the back end means more features your business can take on. Including drop-shipping, an expanded product range and direct deliveries. All of these business characteristics open you up for an improved customer experience that is tailored to the requirements of various customer types.
What upcoming customer experience trends should retailers prepare for?
24 hour customer service. If a customer feels the need to ask questions and find out more information about a product, then the introduction of AI can support this. Enabling AI, based on human training, to provide a positive experience will generate a higher level of satisfaction in 'out of hours' communication.
Sustainability transparency – Consumers are increasingly making a purchase based on its ESG (environmental social governance) credentials, as the sustainability aspect of consumerism becomes more prevalent amongst the general population. It is only going to increase, and information surrounding this topic has to be readily available. Questions such as 'what was the cost of making it?', 'what are the impacts of distribution for the purchase?' and 'can it be recycled?', will be key players in a buying journey and the answers should be available on a brands site.
AI proposes many opportunities for businesses. Allowing your AI to auto-enrich your product data and generate its own narrative and marketing copy can take your future product listings to the next level. Making a conscious decision for that next product launch eventually is generated by the AI and can make the whole enrichment process a lot more efficient.
The metaverse, or the virtual world, is becoming a quickly adopted process for many big brands which allows consumers to purchase virtual items for their metaverse self. Will the metaverse ultimately just become another channel for online retailers? What does this mean for online customer service? There are so many unanswered questions in this topic, but it seems to be gaining traction.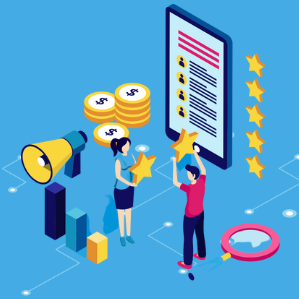 Keen to hear more on how you can boost your online experience?
Access our eBook for top tips and industry insights.
What is Lokulus?
Lokulus and Pulse by Lokulus, offer a range of products and services that simplify complex customer service challenges to improve revenue, productivity and customer satisfaction.
We connect customers to your business across all channels and through integration to existing systems enrich engagements while managing, collating and prioritising customer interactions, all backed by AI, automation and the skill of your workforce to deal with those enquiries requiring a human touch.
With 20-years spent transforming customer experiences for some of the largest contact centres in the UK, we have a deep understanding of what it takes to create exceptional customer service, no matter the size of organisation.
What is Pimberly?
Pimberly is a powerful cloud-based PIM (Product Information Management) platform. It synchronizes and totally streamlines all aspects of product data and digital asset management processes. Powerful automation, coupled with scoping and localization capabilities enable outstanding product experiences across unlimited sales channels and geographies.
Increase your speed to market, easily launch new products, reach new markets and territories with ease and efficiency. The Pimberly platform will grow as your business grows, meaning the sky is the limit when it comes to taking your eCommerce operations to the next level.