We know product managers depend on being able to source and provide high-quality data. Product data management requires a lot of time and energy on the part of the people in charge.
But as a product manager, you'll often be the point of call for many areas across the business. This can range from your sales team to the marketing department. So it's crucial that you have speedy access to accurate and consistent product data.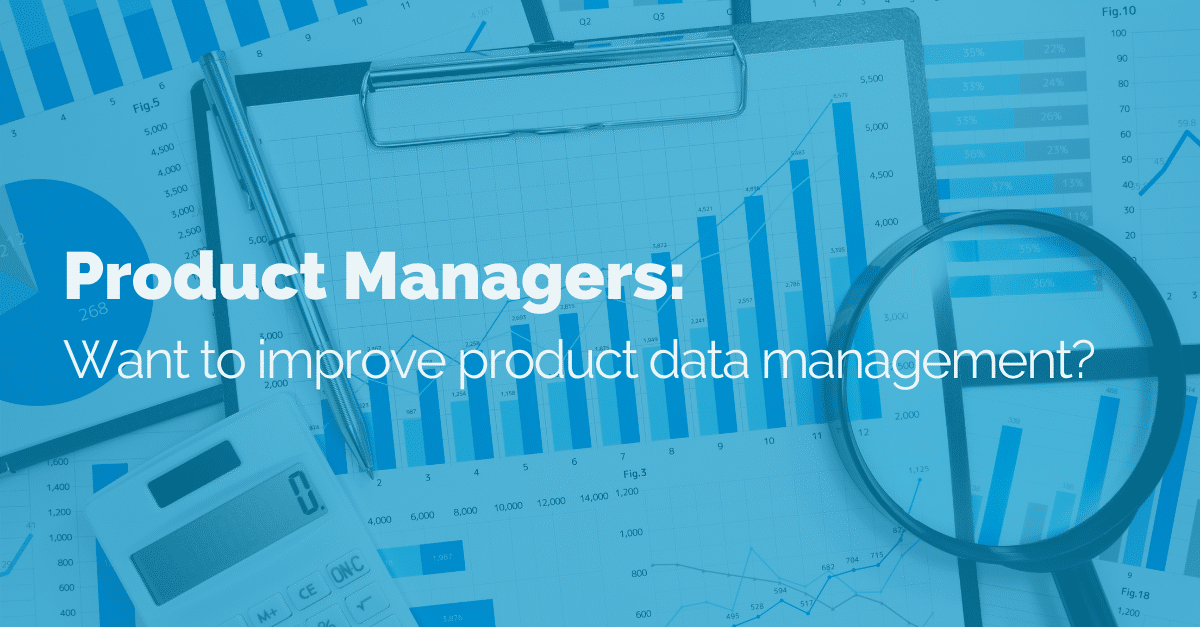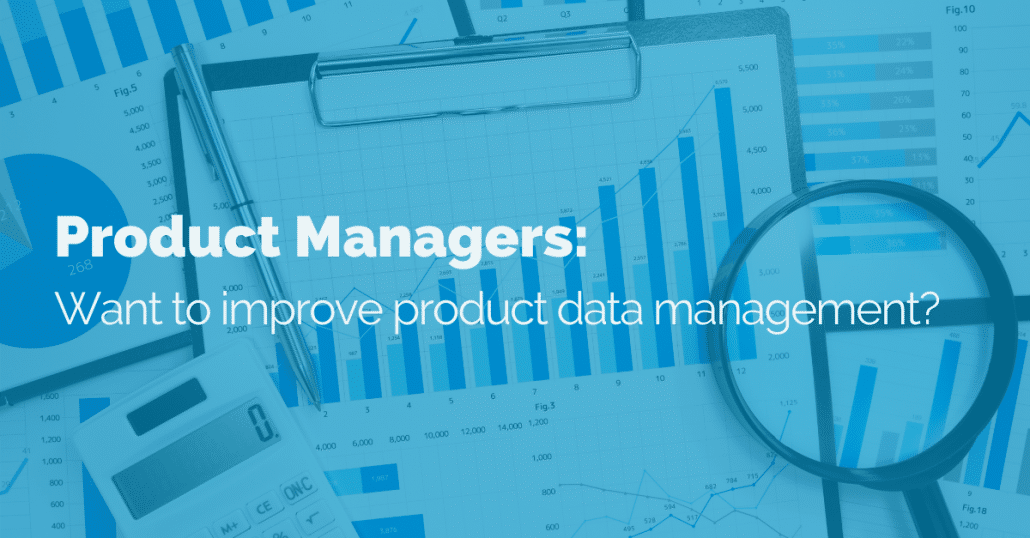 Common goals for product managers are: 
Reducing time to market.

Onboarding new products quicker.

Expanding your product range.

Increasing sales.

Reaching new markets.
A strong Product Information Management (PIM) system can help you effectively manage product data and achieve these goals without breaking a sweat.
PIM involves centralising all product data into one location. The technology imports data from different feeds, such as:
Excel spreadsheets

Enterprise resource planning systems (ERPs)

Product lifecycle management systems (PLMs)
This data is then distributed across multiple sales channels. Some of them could be:
An online store

A print catalogue

Amazon

Ebay
By utilising PIM, companies have the power to develop richer product experiences. This leads to more online sales, greater ROI and better customer relationships. So, how does PIM help product managers? 
Automatically cleanse product data
When receiving data from many sources, you can't always be confident that they're up to date. PIM allows you to cleanse product data from multiple feeds. Product managers can capture data in any format and automate the cleansing process.
Dashboards give you total visibility over your product range. This means you can easily take in data from new suppliers or data aggregators. You can be confident that the end result is rich, accurate product information. In fact, this process is the blueprint for improving product data. Through enriching data, you'll stand out from competitors. Ultimately, it'll lead to more conversions and better ROI in the long run. 
Handle digital assets
Managing a portfolio of products isn't just about data. Ecommerce can demand a huge amount of digital assets for individual products. This includes:
Product photos

Product videos

Manuals and brochures

360-degree view features

Logos

Animation
Digital Asset Management (DAM) helps to manage all rich media files. Companies can combine DAM with PIM to generate engaging customer experiences. By keeping digital assets as part of an individual product record they're always where they need to be. Automation and approval workflows make sourcing and allocating digital assets a breeze.
Provide a single source of product information
Managing product information can be easier and faster if you store all data on a single platform. Ideally find one that integrates with all your existing systems. Disparate systems and spreadsheets may not all be up to date. They could require manual amendments. But with PIM, all your sales channels will receive accurate information.
There's also the ability to specify localisation details such as language and currency. This means the quality of your data is never compromised, even when your business goes global.
Better collaboration
Collaborating around product data is essential for developing accurate information. And as a product manager, you're probably used to working with various departments. But poor communication across departments can lead to data getting lost. It also slows down the enrichment process. This will increase the risk of losing sales to competitors. 
PIM technology allows different teams to communicate with each other at every stage of a product's lifecycle. Product managers will be able to delegate tasks. They will be able to update the right people. This will ensure greater consistency of product information. Therefore, consumers will be able to have a better user experience when shopping online.
Take control of your product data
With a PIM in place to handle product data throughout your organisation, you can simplify key business processes.
This leaves you more time to focus on important strategies that will increase revenue. As a result of better data, you can decrease customer returns. You can also onboard products quickly and create efficient product management workflows.
Effective product data management with Pimberly 
As an intuitive PIM platform, Pimberly is an ideal product data management tool. Keep track of thousands of SKUs, attributes and descriptions. Instantly customise your products and create richer buying experiences. Improve the SEO ranking of products and get them to appear at the top of search engines. 
Take a look at our video resources to learn all about what you can achieve with PIM