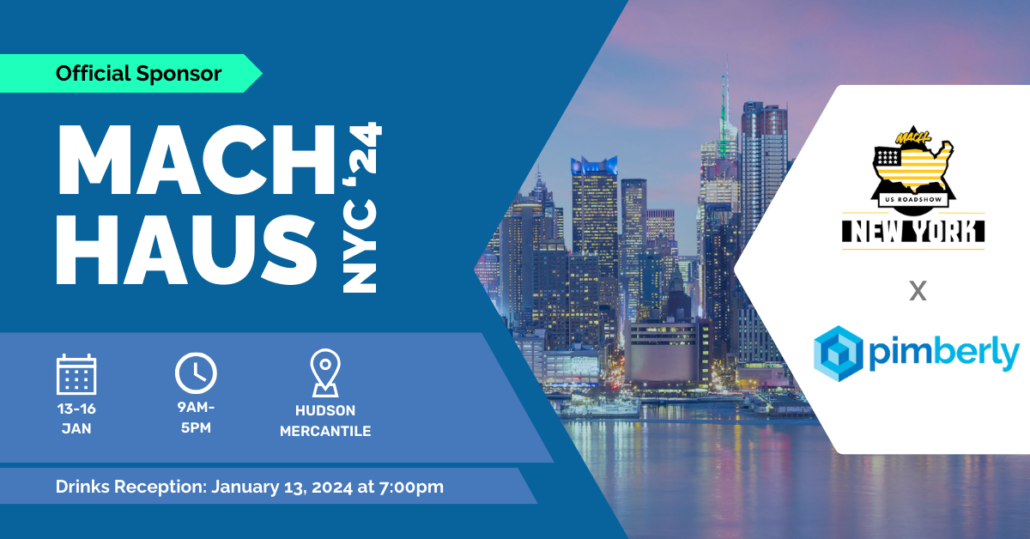 MACH Haus NYC 2024
Open event for tech leaders interested in MACH
Pimberly is proud to be an official sponsor for the MACH Haus NYC event from January 13-16, 2024. Join over 400 brands, ambassadors, and member companies for coffee and drinks during the NRF 2024 conference.
About Pimberly
Our modern PIM/DAM solution gives merchants the ability to take full control of their product data. With Pimberly, retailers can choose how to present product information to customers, store all product descriptions and digital assets in one central location, and easily create consistent customer experiences with the power of AI. 
Pimberly joined the MACH Alliance in 2023, and follows the MACH principles of microservices-based, API-first, Cloud-native SaaS, and headless technology.
With key customers in the fashion and apparel space, we're excited to meet other like-minded experts to showcase the power of PIM!
About the event
Drinks Reception: January 13 at 7:00pm
Open Haus: January 14-16 9am-5pm
Location: Hudson Mercantile
500 W 36th St, New York, NY 10018
Just a 5-minute walk from the Javits Center