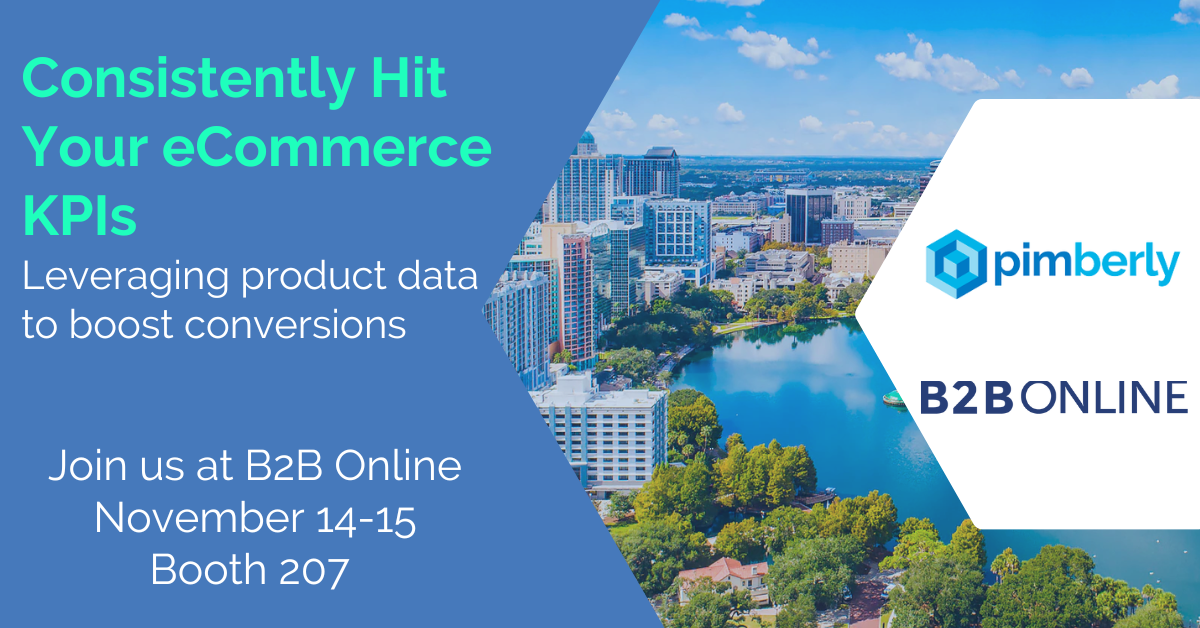 B2B Online Orlando
The World's Leading B2B eCommerce & Digital Marketing Conference For Manufacturers & Distributors
We'll be exhibiting at booth 207 to expand on how you can leverage your product data for further eCommerce success. With key customers in the B2B space, we're excited to meet other like-minded experts to showcase the power of PIM!
Make sure to register your space and come stop by!
When: November 14-15
Where: JW Marriott Orlando Bonnet Creek Resort & Spa
14900 Chelonia Parkway, Orlando, FL 32821
If your business is currently looking for a consistent, reliable methodology to hit your B2B eComm KPIs, then you're likely already thinking about how to manage all the complex product data/docs/image/video requirements. 
For your reference, here is a whitepaper that covers the many ways in which you can leverage your product data to boost online sales:  eCommerce KPIs and the Buyer Journey.
When you properly leverage your product information, your team is enabled to: 
Maximize conversions with enriched product detail pages that use images, video, etc.

Optimize product content & meta-data for the best ranking & engagement

Increase your reach by utilizing a full omnichannel strategy
You can read our whitepaper here, or we can talk through it at our booth at B2B Online. 
Our CEO, Martin Balaam, will be speaking at the event on the various ways in which you can be strategic in leveraging your product data.
We hope to see you there!