Are you overwhelmed by your online marketplace content?
Marketplace content can be overwhelming to manage. eCommerce has changed and continues to evolve at a dizzying pace; sales channels have expanded from single websites to multiple marketplaces, all with different requirements for text, images, and video. Not to mention SEO terms that need to be continuously adjusted to optimize results.  Managing this with a wide range of product SKUs, sizes, and categories means that consistency and brand image can be a huge challenge.
Are you looking to save time and leverage the sales potential of a multi-marketplace strategy?
Learning objectives of this 1-hour webinar include:
A review of the top challenges companies are facing today when selling across multiple marketplaces
Assessing your current process and areas to streamline
How to implement effective changes to ensure high performance
Measuring results – key KPIs, markers, and checkpoints for marketplace success
P.s – Scroll down for the full transcript.
Transcript available below
Smash your marketplace strategy with Pimberly and partners
Learn how Pimberly, Linnworks and Zonos partner together to streamline, automate and simplify your online marketplace process.
Accelerate your time to market, increase conversions and efficiency through our seamless integrations.
Book Your 30-minute joint personalized session with our team of experts, and start your growth journey with Pimberly and partners today.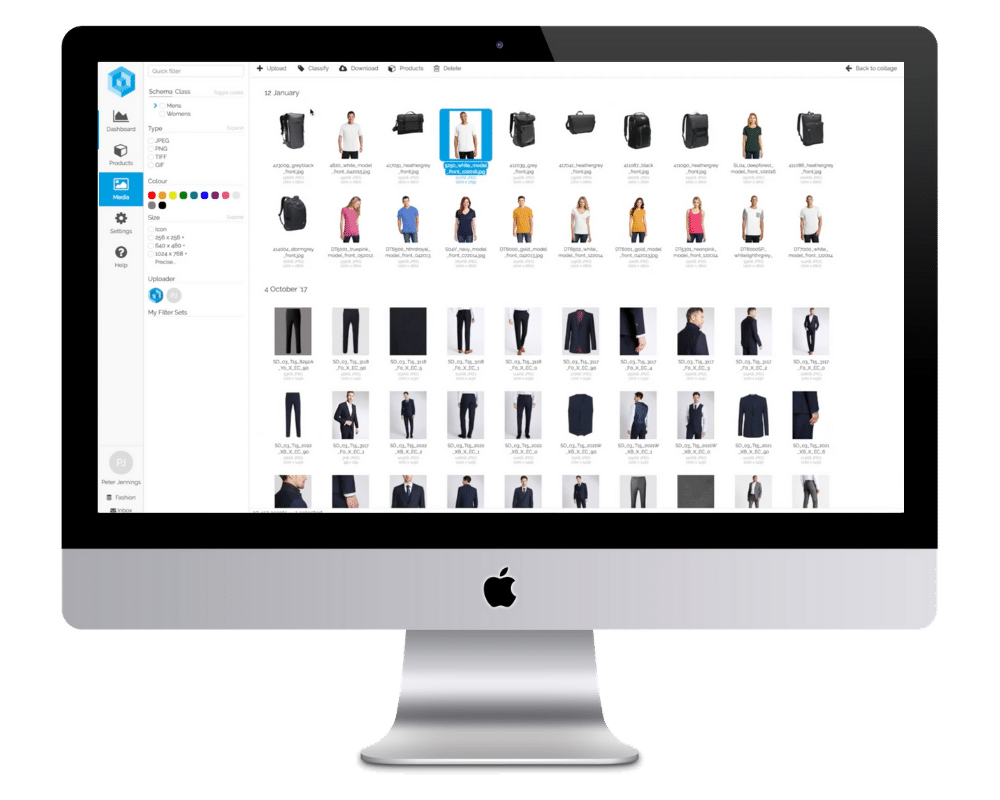 Transcript
Serena Bury – 0:00 – Hello, everybody. Thank you for joining us today on this webinar about how brands can manage multi-marketplace content. You can expect a fireside chat format with our panelists, Simon, Martin, and David.
They'll be sharing insights all about how to streamline this area of your eCommerce strategy from 3 different perspectives: Product Information Management, Order Inventory Management, and Crossborder Logistics. I'm Serena Bury, Partner Marketing Manager at Pimberly. I will just be hosting the webinar today and making sure everything runs smoothly. So let's kick things off and meet the panelists. So Simon, can I ask you to introduce yourselves?
Simon Lye – 1:38 – Absolutely. Thanks very much for having me on today. I'm Simon and I'm part of the partnerships team here at Linnworks. I've been working in eCommerce and partnerships in particular for the last 15 years.
Linnworks are the leading Commerce Operations Platform. So really specializing in multi-channel inventory and order management. We enable clients to grow their operations by reaching more customers through integrating with more sales channels such as eCommerce platforms, marketplaces, and social, as well as centralizing or automating the operational aspects of their businesses.
Martin Balaam – 2:21 – Hi. I'm Martin Balaam, I'm the founder of Pimberly, the Product Information Management, and Digital Asset Management platform. And we focus on those complex situations such as managing multiple product data feeds coming in and optimizing all the product data. But more importantly, the increasing complexity of managing product listings, catalogs, and multiple marketplaces.
David White – 2:53 – Hey, guys, welcome. My name is David White. I'm the Head of Channel Partnerships here at Zonos. We're a SaaS company specializing in eCommerce cross-border. So everything to deal with duties, taxes, import fees, carrier fees, harmonization codes, and the like to help you expand your business globally.
Serena Bury – 3:15 – So before I kick off with the questions, I'm going to hand over to Martin to set the scene about challenges that we've come across when speaking to brands and where the idea behind this webinar came from.
Findings from RICE
Martin Balaam – 3:30 – Thanks, Serena. So we recently exhibited at the Chicago Retail Innovation Conference. And it was amazing. First of all, it was great to get out and see people. And I think everybody was pretty excited to actually be at an exhibition again. We had lots of conversations with retailers and brands about coming out of the pandemic and shifting their focus to their online retailing strategy.
There really was a constant conversation about the complexity of multi-marketplace content. But also the amazing opportunity marketplaces allow you, as a brand or retailer, to pretty much access every single consumer on the planet that's got access to a mobile phone. But then comes all the complexities in terms of how to deal with all of this potential? How do we deal with all these orders that could be flying in from all over the world simultaneously?
4:59 – Pretty much all the conversations were around how do we manage all these complex marketplace content requirements? How can we make it streamlined? How can we do more of it? How can we capture more revenue and have more customers?
So that's really what sets the theme for this webinar. And that's why I reached out to Linnworks and Zonos because combined we're going to cover a lot of the practical issues of how to actually do that today.
Serena Bury – 5:35 – Perfect. Okay. On that note, let's get started.
Industry insights
So obviously it's great to see so many conversations around expanding to marketplaces and the opportunity they present. What consumer trends and industry data are fuelling this push for multi-marketplace expansion? Simon, do you want to kick us off…
Simon Lye – 5:58 – We've definitely seen a large growth in the adoption of marketplaces globally. So more than 50% of total global online sales are now from marketplaces. And at Linnworks we talk a lot about effortless commerce or the effort economy. Because really with the evolution of commerce and marketplaces and social commerce, we've seen that commerce is moving closer and closer to the consumer. And there's an expectation for consumers that it should be really easy to buy from brands in the channels where they're spending their time. Otherwise, they're going to go elsewhere.
And from a consumer perspective, marketplaces really allow you to shop for multiple products in one place at once giving much more choice to the consumer with more and more marketplaces being launched all the time. I think there's a stat where 65% of consumers now start their shopping journey on a marketplace because it's that one central place to go to to look for pretty much any product.
From a merchant perspective, marketplaces offer built-in audiences as well. Like what you're saying, Martin, the audience of anyone using the mobile phone. But generally, if you're looking to open up a new market, you go to a marketplace and there's already a pre-based audience or customers or consumers that are buying through that marketplace already. So it's a great opportunity for growing those direct consumer businesses as well.
Martin Balaam – 7:39 – From what I'm seeing, you've got marketplaces that have huge huge budgets. Far more than what most merchants would have to actually develop the customer journey and the digital online experience. I'll mention the first one, you can imagine how much Amazon will spend just fussing over the actual product page and what gets on there. And never mind AB testing, I'm sure they do AZ testing as they have so much volume.
So what you've got to understand is that these, especially the major ones with all these massive R&D budgets, etc, are really becoming the place for all of us to have a look at and say, well, what does good look like? In terms of the information they're displaying, the media-rich assets, etc, content, etc, it really is quite impressive. And they're not only giving consumers a great experience, but also they're helping the brand to understand through their testing and R&D what good looks like because we can just go in there and see it. Okay, you might want a different tone of voice or a slightly different brand experience, but fundamentally they are giving consumers what they want.
David White – 9:22 – The thoughts that come to mind are convenience and centralization. I think some things that Simon said are spot on. Customers want to see their items where they currently are and where they're spending their time. They want to see items in a central location and they want it to be simple and easy to be able to obtain and to go through the entire buying process.
Varying product data for different channels
Serena Bury – 9:42 – So focusing on some of the challenges raised. How should retailers approach the varying different product data descriptions needed for each channel?
Martin Balaam – 9:58 – I guess that lands pretty straight into Product Information Management. I mean, ultimately if you're starting to think in 3 years' time, 5 years' time, or longer and you're looking at where you want to have your products visible and able to be purchased through, you're probably looking at 10, 20, 30 channels.
I was speaking to retailers and brands that were on 30, 40, or even 50 different marketplaces including some B2B ones as well. So really being able to have a central repository for one set of data and to make sure that's all clean is important, as well as being able to automate and populate each channel. Because all these marketplaces have their own validation rules. They've all got their view on what good looks like. "This is what I need in this format", etc. And you get to a point where if you're still doing it on spreadsheets, it becomes too cumbersome and you get errors. And that will mean that you probably either get delisted or you actually become noncompetitive because other brands are getting the product listing more accurate or more feature rich etc.
So I think being able to have something that allows you to take a central database and actually quickly convert that into the validated products, descriptions and images, and videos that you need, is going to be pretty much essential.
Simon Lye – 11:47 There are going to be variations in requirements for the data categories and information you need to share with each of the different marketplaces. Having that data centrally managed is going to avoid having that data across different silos or spreadsheets. And automating that listing or listing process using an appropriate platform is really going to be essential to saving huge amounts of time. And also avoiding errors that might have occurred, by having that process centralized and automated through the listing process.
Serena Bury – 12:31 – And how does that translate to digital assets? Is it the same thing with product descriptions?
Martin Balaam – 12:38 – I think it's very obvious to consumers on a marketplace because they'll do the comparisons and they can see straight away which merchant or retailer has got the best set of images. And the most complete as well. If somebody has taken images, perhaps straight from the manufacturer or the brand, and they've not taken the time to actually think "am I giving the consumer the confidence to understand the scale of this product'? It becomes very visually obvious when people are comparing one retailer to another.
You've got to think about not just the number of them, but the quality of them as well. You don't want consumers to think you are just some sort of bot that is just a machine scraping and listing. You need to be creating your digital assets and show that you care about your consumers – that you want them to come and buy something with confidence.
Language considerations
Serena Bury – 14:15 – Opening up to international marketplaces obviously adds in extra language considerations. And how can this challenge be approached?
Martin Balaam – 14:29 – I mean, it's not just international. If you just look at the United States, only 60% of the population have English as their first language. So it's not just about internationalization. It's about speaking to people in the way they want to be spoken to. And that includes the language.
But it's also images. So many people forget about the images. And if you are competing in an overseas territory to your home base, you've got to remember that you're going to be competing with homegrown retailers as well. And they'll have a set of content that's heavily curated in their own language and tone of voice. They'll probably have a set of images that absolutely resonates with their local population. So if you want to do this, and do this right, then ultimately at some point you'll need to think about not just the language, but the tone and images that you display as well. Which all obviously add even more layers of complexity.
Logistics considerations
Serena Bury – 15:41 – David, as well as the language considerations there's obviously the logistics around tax, duties, compliance, bringing those products crossborder. What can these look like? And how can retailers overcome them?
David White – 15:59 – Going off of what Martin was saying with complexity and confusion. If you've ever tried to dip your toe into getting an item across the border, you run into issues like import duties, import taxes, carrier fees, random fees, remote carrier surcharges, country restrictions, item restrictions, carrier restrictions, country, harmonization codes and the like. So there are so many opportunities for the inbound customs department to stop your product, to charge extra, and to make it a huge headache.
So the idea with going international, you've got to be able to either dive into it yourself or find partners who understand the countries and the restrictions. Marketplaces are exceptional at this. There's a lot of help and resources within them. But if the items are being stuck at customs, we must dive into why that was. Was it the marketplace? Was it the description? Was it the language? Was it all of these different things? And so there are a lot of opportunities there to either just dip your toe or actually become successful going outside and selling cross border. And ultimately there are wonderful ways to learn and to find resources to help.
Order management and returns
Serena Bury – 17:23 – Creating this seamless experience, which every brand wants to do, provides challenges pre-purchase and post-purchase. How can retailers optimize the order processing and returns process to ensure this?
Simon Lye – 17:43 – I think selling on multiple marketplaces is more than just signing up and selling your products in order to be successful. Another term we talk about at Linnworks is 'Total Commerce', which is about effectively selling everywhere your customers are spending their time. But when selling on those multiple channels, for example, eCommerce, marketplaces, and social commerce, there are quite a lot of challenges with delivering that omnichannel experience without having the right technology supporting the operational side.
So having accurate and full product catalog information, where Pimberly specializes, is important. And also having the stock levels automatically updated to prevent overselling or underselling and fulfilling a growing number of orders as efficiently as possible. It's important to use the right technology that provides a centralized view of inventory across all stock locations, as well as a central view of orders with automation to take care of those repeat processes.
So connecting and having all that easily managed on the back end is key to that seamless process experience. But also just using automation wherever possible to save time and avoid manual errors on the back end will really make your business as efficient as possible.
Finding the best marketplace
Serena Bury – 19:19 – There are so many marketplaces out there, strategically, how does the brand/distributor/manufacturer even begin to work out which marketplace is right for them?
David White – 19:37 – I was at a conference a couple of weeks ago, where one of the keynote speakers talked about social selling and the benefits of TikTok. My opinion was that it was for 12 and 13-year-old kids who want to do dances. And he said tens of millions of dollars of commerce are happening on the platform, which blew my mind.
So the idea for me is, where are the customers at? Where are they looking? Where are they on a daily basis? Where do they want their resources, right? If I buy one thing from one customer or from one channel, what else can I get them now that I trust them? What else can they offer me that comes from a platform or a marketplace? So if we know where an item could stand out, where our customers are looking, where they spend their time, and where they trust, then there's benefit in the omnichannel approach.
Simon Lye – 20:55 – I completely agree with a lot of what David said there. Essentially from a marketplace point of view, there's more and more choice for consumers and merchants on which marketplaces and channels they should be selling on. So we're seeing more and more marketplaces popping up now as well as the big global ones, like Amazon, eBay, and Walmart.
As well as that, more of these niche marketplaces for specific regions and verticals ( fashion, home and garden furniture, etc), have their own specialized marketplaces that are dedicated places where merchants can sell.
Also, a consumer can look for very specific types of products, as well as social platforms like Instagram and Tik Tok which have started to become commerce channels in their own right. Consumers can buy through those channels straight away when they're browsing. So I think from a merchant's perspective, as David said, it's important to consider where your audience or ideal customers are spending their time.
Also looking at which sectors or marketplaces your competitors are successful in. And also always testing a market. So if you've got the right technology that makes it easy to make your product information and your products available to sell on a marketplace, then why not test them and see what is successful and works for your business.
Martin Balaam – 22:40 – If you've got a product set you want to look at, let's take a different geography. First of all, a very easy thing to do, which I'm sure most people do anyway, is just to Google. Amend your IP address to whatever country you want to be in. If you're a reseller of a manufacturer's code, enter the GTIN number. And literally just listing out all the platforms selling that product or, similar product is one easy way of capturing that competitor data.
Another one is to talk to your tech partners, so the likes of Linnworks, Zonos for example, or whoever your PIM gateway is provided by. They'll tell you – this is not commercially sensitive information. They will know from their basket of customers what marketplaces are getting transacted on and they are a great source of information. Reach out. Say hey, we do homewares, who do you suggest? They will already be transacting through those marketplaces already and especially think to reach out to the payment gateways. They've got a lot of data on that.
So from a practical point of view, that's what you can do straight away, today. And you'd be surprised at the number of marketplaces that you've never heard of.
Serena Bury – 24:20 – David, is there a way of working out which marketplaces are the easiest to sell through from the logistics, tax, and compliance point of view?
David White – 24:33 – Yeah. I'm always about trust, but verification, right? There are a lot of reasons as we go through the idea of which marketplace is best, that's where my customers are at. So dive in and ask questions to the business development reps. 'How do you guys approach this? What can you teach me and tell me to help sway me onto your platform?'
Expansion vs Efficiency
Serena Bury – 24:57 – How can merchants scale and expand across marketplaces without compromising on efficiency and customer experiences?
Martin Balaam – 25:19 – Well, I mean, if you think about the amount of data, variations, and permutations of the same data that you're going to need. As well as your digital assets, videos, sizing charts, etc. If you're a technical product, you might have installation, you might have operating manuals, etc. You're not going to get there doing it manually on spreadsheets.
So I think everybody accepts that and it's about getting the right technology and sitting down and saying where is it? Where would we like to be? What should that tech stack look like? What have we got at the moment and which are our biggest pain points right now? What is our road map for actually getting to where we want to be in 5 years' time? Do we want to be listing more products, across more categories, across more marketplaces, across more countries? I think you need to be sitting and thinking about that strategic plan. And then making sure that you're with the right partners to allow you to achieve that goal. For me it's all about automation, it is the only way to do it effectively.
Simon Lye – 26:45 – Yeah, absolutely spot on Martin. I think in addition to that, the convenience factor is the key. So looking to reduce friction wherever possible to make it easier for your customers.
But also using this as a value add as well. If you're easy to buy from then that's the real value. Typically customers will pay more to have that experience with you. And then from an omnichannel point of view, it's important to make sure your brand has visibility across all relevant channels.
But also how do you centralize and automate the operational aspects behind that? So, make sure you don't work within spreadsheets to start. But also look at how you make sure that your business can scale by efficiently selling on multiple channels. And if you can fulfill orders efficiently without compromising that customer experience. Having that clear view of stock availability and making sure you're avoiding that terrible situation where you oversell on products. So really just looking to remove friction throughout your business and make sure it is as efficient as possible.
David White – 28:14 – So, interesting enough, this morning I was listening to a podcast from the chief revenue officer of Zoom. He talked about what happened during the month's pre-pandemic and how they had to hire hundreds of employees every quarter once the pandemic happened.
You never know when you're going to put something on the marketplace that's going to explode. He said the automation was in place and the people were ready. It was all about what Martin mentioned; what does our tech stack look like? Are we running at 10, 15, or 20%? If this does double or triple month over month, is the automation-ready? Is the marketing ready? Is the capital? Is the human capital within our in-house ready? And do we have partners that are able to help scale that as well?
Final advice on opening up to new marketplaces
Serena Bury – 29:17 – We've discussed many different factors and challenges to scale up and open up to new marketplaces and manage multi marketplace content. But if a brand were to open up to a market tomorrow, what would be your final piece of advice for retailers on this journey?
David White – 29:40 – So, because my space is built on cross border, it's easier than you think to offer your product globally.
I think there are a lot of old wives' tales about how difficult it can be, right? There are customers where an agent stopped things at the border and destroyed $40, $50,000 pieces of jewelry. When we hear about this, it makes the conversation switch to "I don't want to go to Canada" or "I don't want to dip my toes into the UK." But it's easier than you think.
The marketplaces have resources. There are partners out there that can help dip the toe to scale these marketplaces. And then doing the proper research and taking advantage of this research. I think yesterday I saw that there are more than a trillion dollars of commerce happening outside of your local country. You can take advantage of that easier than you think.
Simon Lye – 30:45 – I agree with that as well. I think it's easy to sell globally. But at the same time, a multi-marketplace strategy is more than just opening up those channels and starting selling. You've got to consider how you fulfill and deliver that good experience to make sure you can keep those repeat customers and achieve that lifetime value potential.
It's also just considering what's the right technology there to support that. Once you've got that test channel, maybe start with a few products here and there to see where the success is and then you continue to invest.
Martin Balaam – 31:31 – There are lots of marketplaces out there and we're seeing a trend for most of the major retailers to convert their existing sites if they have not done so already.
We all know the trends represent more spending online every year. I know we had a bit of a blip going up in the pandemic. But that's come down again, and it's still up year on year even if you take that blip out. I personally think that you'd be restricting the opportunities that your business has if you don't have a view to actually consider embedding marketplaces as a strategic channel for your products.
And I guess my last thought will be to ask, if you don't have an explicit strategy around how you are going to sell on marketplaces over the next 2 to 3 years, then I think you should consider sitting down with your senior leadership team and saying: "Look, let's get a strategy in place." Let's assume what we need to do? What are the things that we need to get right, and who are the people we need to talk to? Who are your peers that you need to talk to that are doing it? Most people are happy to help each other. And I think you will do yourself a great service if you sit and form a strategy that actually takes advantage of marketplaces rather than seeing them as a potential complexity. Because I think they're here to stay and they're a great opportunity.
Serena Bury – 33:09 – On that note, that does bring us to our Q and A. The first one is a D2C question. Would you recommend going straight to marketplaces before getting your own eCommerce site or vice versa, which would be your best approach?
Martin Balaam – 33:45 – It's probably easier to list on a marketplace than it is to set up a website. But saying that, eComm platforms are pretty easy, but if you've never done one before, you're going to need some help. But when you can list your products on a marketplace, usually, they make it super easy for you to do. But you've then got to worry about the stock. Suddenly you've got orders coming in from a new place that you've never had before. So you've got to think about the back end as well as the front end.
Simon Lye – 34:31 – I'll definitely say that starting on a marketplace definitely has advantages, mainly because you've got that audience and traffic. You've already got people looking for that product. So, therefore, starting a D2C strategy is a really good way to test the market. But I'd say it's also great to be able to have your own D2C eCommerce site where you can know who your customers are, you can build your brand and maximize that brand experience on your website.
But when you have your own site, you need to drive traffic to it. So there are pros and cons of both really. There can be better margins on your own site, but you've got to invest more in getting people there. So I'd say all of it is a balance really in the channels that work, but I don't think it's one or the other.
People will come to your site because they want the brand and to get the brand experience. But they'll come to marketplaces because they're probably looking more for a product rather than a brand. And I think overall, I'd suggest getting a balance and kind of reaching different customers through different channels.
David White – 35:38 – There are a lot of times we deal with eCommerce customers who have their own website. Most of them come in and say they went on a marketplace to get brand recognition and then customer exposure. They want to leverage the benefits of the marketplace to get their name and products out there. But then eventually there's a time when they want to take over more control. They want to create their own website and then take things off the marketplace. Now that they have their brand established and have their customers. They have everything that they need to grow their own brand on their website.
Serena Bury – 36:11 – Interesting that you should say that. Another question that has come in asks "When you sell on marketplaces, do the customers belong to the marketplace rather than yourselves. Should they be worried about that?"
Martin Balaam – 36:34 – So you can choose whether, for example, the shipping is done by the marketplace or whether you hold on to the shipping. We used to ship and sell on marketplaces but shipped directly ourselves. And that's because we wanted to have as much of the customer's physical experience ourselves.
And obviously, you can put in branded items, and a lot of people put in a thank you and a little picture of one of the employees to give that brand experience. So as David would say, it's a great way of reaching a lot of customers. Otherwise, if you try and build out that level of exposure from your own website, there are a lot of Google PPC charges that you're going to be paying to get that 'reach' as it were.
So I think it's got to be both. And just on that point, even when you start, especially if you're a brand, people are going to want to go on your website to understand, especially if it's a high-value item, what your values are and what you're about. Even if they buy in the marketplace, there's still an expectation that you have an online presence, so they can touch and feel you that way.
Serena Bury – 38:01 – In that sense, if the brand was starting out and they were experimenting with which products to go online. Would you recommend selling lower-value items, or higher-value items across the marketplace, generally?
Simon Lye – 38:21 – It's probably about testing. And varies per marketplace as well. I think if you're looking at the likes of Amazon, there's going to be very competitive product categories and things there that you'd be able to assess and get some advice around. But there are more premium or very vertical-specific marketplaces that you could probably sell high-value products on if you are looking for that.
Serena Bury – 38:50 – Well, on that note, I will close up. Thank you so much to Martin and David and Simon for joining us today. Discussing everything around the marketplace opportunity and how to manage the overwhelming amount of content that goes with it. Hopefully, you guys at home have got some key takeaways from this. Thank you.

Interested in understanding more on the business impact of PIM?
Access our free whitepaper today!
What is Pimberly?
Pimberly is a powerful cloud-based PIM (Product Information Management) platform. It synchronizes and totally streamlines all aspects of product data and digital asset management processes. Powerful automation, coupled with scoping and localization capabilities enable outstanding product experiences across unlimited sales channels and geographies.
Increase your speed to market, easily launch new products, reach new markets and territories with ease and efficiency. The Pimberly platform will grow as your business grows, meaning the sky is the limit when it comes to taking your eCommerce operations to the next level.
One Platform. Total Commerce Control.
Linnworks connects, manages and automates commerce operations, powering businesses to sell wherever their customers are and capture every revenue opportunity.
Linnworks scales businesses quickly with multichannel capability, and increases customer satisfaction even as they grow. Effortlessly manage sales and inventory across all selling platforms to ensure the right product is in the right place at the right time to take advantage of every selling opportunity.
What is Zonos?
Zonos provides scalable technology to simplify the complexities of international commerce making it accessible to everyone. We create products that allow businesses to take full control of their cross-border trade experience. Our SaaS solutions alleviate the headaches of cross-border trade with APIs and software that provide businesses with the tools and data they need to scale globally, including the only true landed cost solution on the market.