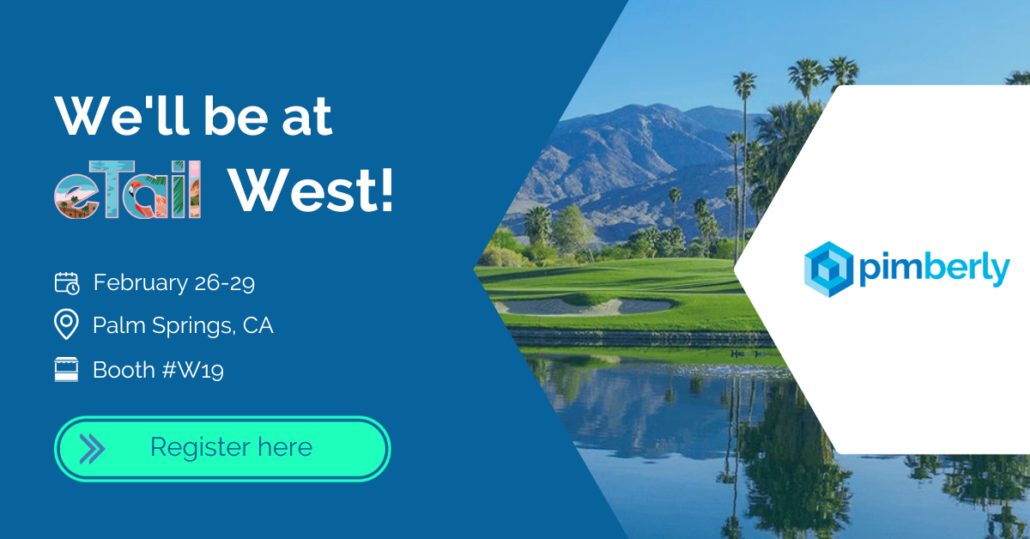 eTail West 2024
We're excited to attend the 25th Annual eTail West Conference in Palm Springs!
This year's main event will take place from February 26-29! This 25th celebration will be unlike any other eTail West event with thousands of retailers and eCommerce leaders taking the stage. Gain insights to enhance your omnichannel experience, digital marketing strategy, and tech stack.
Meet the Pimberly Team at Booth W19 to leverage your product data for further eCommerce success.
About Pimberly
Our modern PIM/DAM solution gives merchants the ability to take full control of their product data. Choose how to present product information to customers, store all product descriptions and digital assets in one central location, and easily create consistent customer experiences with the power of AI. 
With key customers in the fashion and apparel space, we're excited to meet other like-minded experts to showcase the power of PIM!
Make sure to register for the event and stop by!
Key sessions we're looking forward to:
Main Day 1, February 27:
9:45am – Keynote Panel Discussion: Shaping The Ideal Digital Customer Experience
2:00pm – Track A: Omnichannel and Hybrid Retail
2:00pm – Track D: Data, Analytics, Personalization
Main Day 2, February 28:
9:30am – Keynote Panel Discussion: Getting Beyond The Buzz and Examining Real Use Cases For AI in Retail
2:15pm – Track E: Emerging Tech