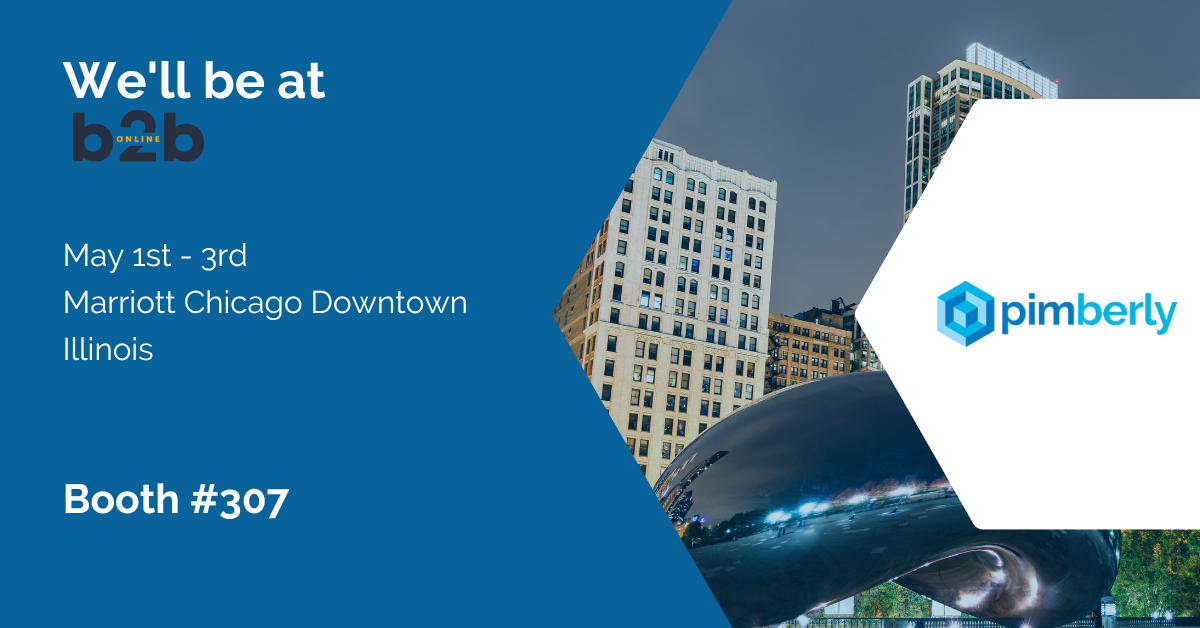 B2B Online Chicago 2023
1 event, 900+ business leaders, unquantifiable insight
"B2B Online is where the top manufacturers and distributors meet, collaborate and learn about the newest innovative strategies to bring your customers the best online experience. Designed to build your business and your profit, we cut out the fluff and provide you with content from the companies who have and are reshaping their digital marketing strategy."
Be sure to save your space and stop by and see us.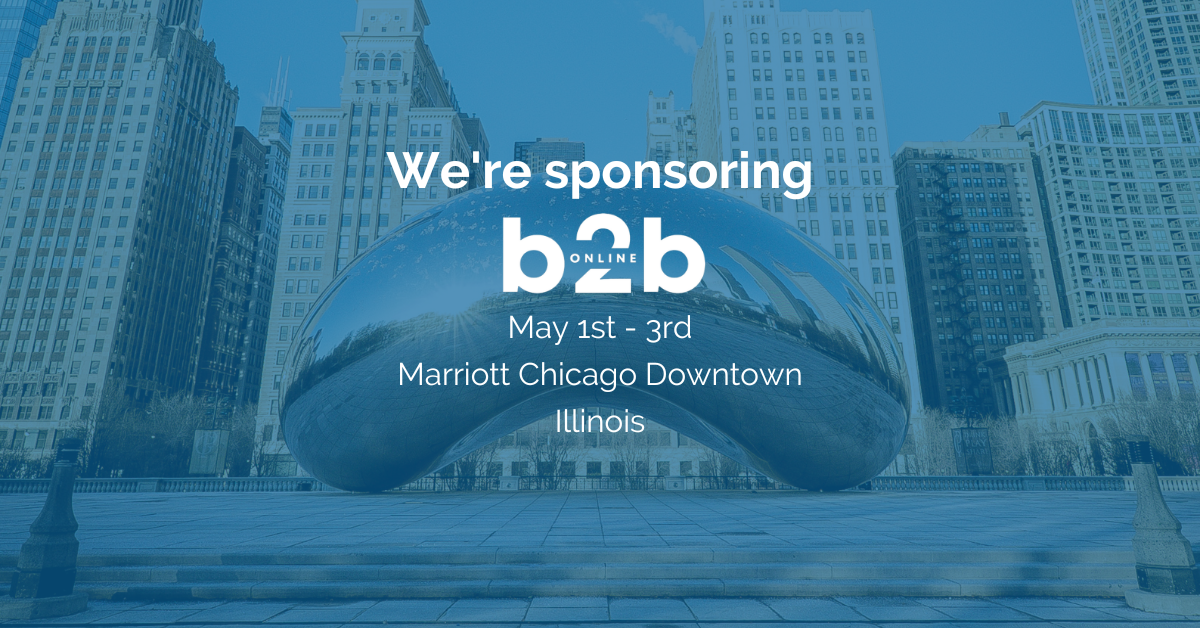 Key sessions we're looking forward to:
Day 1, Monday 1st May
10.00 – 10.20am: Reimagining Sales to include eCommerce with Meeta Kratz, Global VP Product & Marketing @ Lonza
11.40 – 12:00pm: Why eCommerce is your best bet for recession-proofing your business with Boris Lokschin @ Spryker
12.30 – 12.50pm: A Pimberly Presentation and Q&A: How the Modern PIM is Driving Growth with Automation and AI
5:05 – 5.25pm: Track A: De-risking the eCommerce Platform & Marketplaces – Case Study: Making B2B Customer Experiences Personal, Relevant, and Easy
Day 2, Tuesday 2nd May
9.05 – 9:40am: Panel: Synchronizing Your Business for a Successful and Consistent Omni-Channel Customer Experience with Home Depot & more!
2.30 – 3.05pm: Track A: Leveraging Marketing to Increase Sales Funnel – Panel: Leveraging eCommerce As a Critical Sales Channel with The Hershey's Company & more!
Day 3, Wednesday 3rd May
8.40 – 9.20am: Keynote Panel: How to Prioritize & Strategize Digital Technology to Support Your Business Needs with Boeing & more!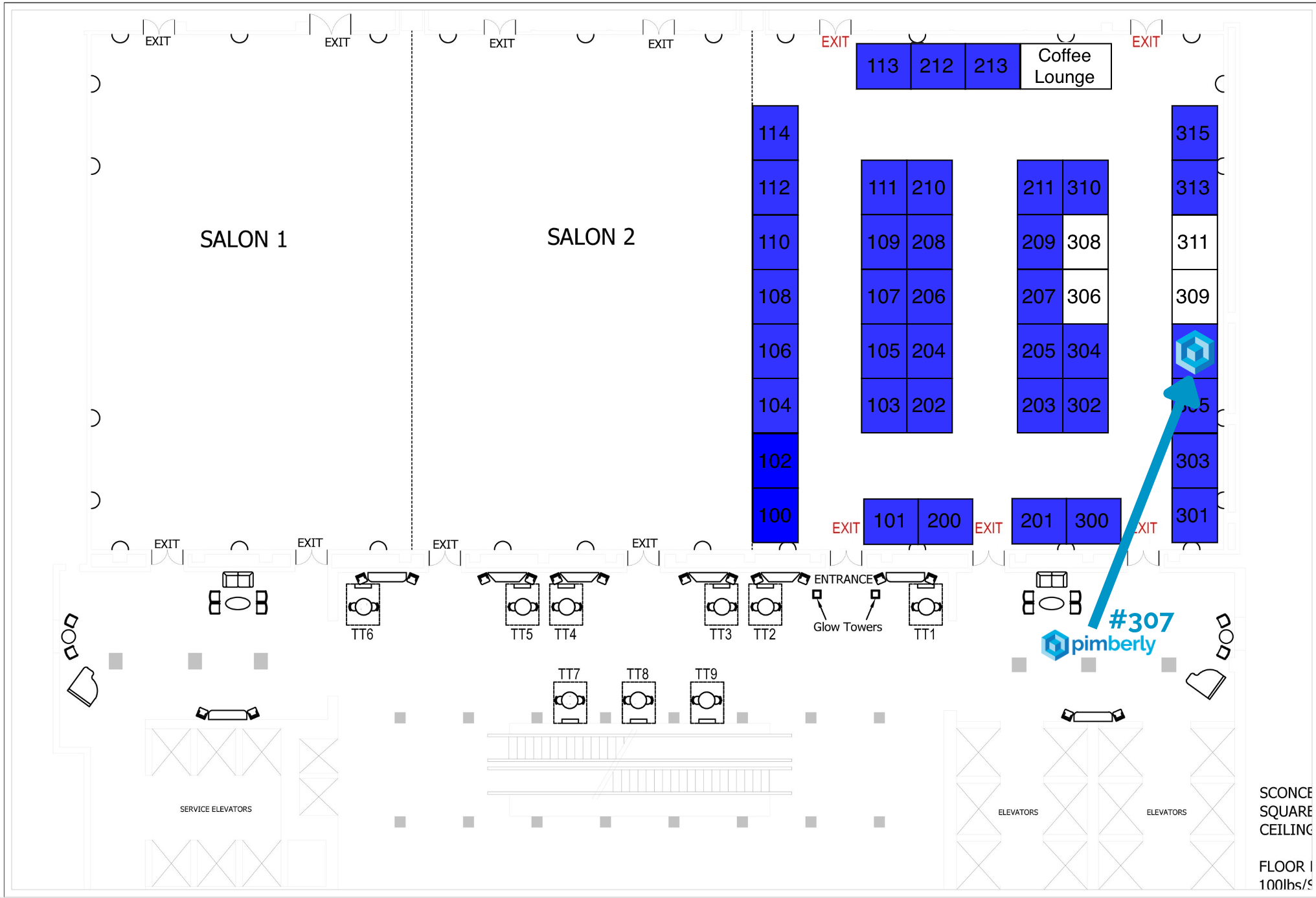 Book a Meeting or Demo with our CEO!
Pimberly CEO, Martin Balaam, will be in attendance at B2B in booth #307 this year. If you'd like to book in some time to speak with him about the Pimberly solution, feel free to select a slot in his calendar using the link to the right.
Don't miss: Pimberly Presentation
Join us for an insightful session into the power of modern PIM.
Join us for a discussion on how modern PIMs need to constantly adapt to keep up with the constantly evolving technical landscape. The right PIM solution needs to be able to automate attribution, automatically populate spec and sell sheets based on logic, and generate potent product descriptions.
Join us in the Speakers Lounge
Pimberly is the official sponsor of the B2B Online 2023 Speakers Lounge. Join us to create relationships and networking opportunities with Thought Leaders and
industry experts in the B2B space as well as for well-deserved refreshments, of course.