Product information can be a huge headache for IT professionals, especially those working with retailers and distributors! For operations to run smoothly, it's essential to ensure that all systems across your organisation are using product information that is free of errors and inconsistencies. By creating a single source of accurate, high quality product information, you remove the huge technology burden of managing this data across disparate and disconnected systems.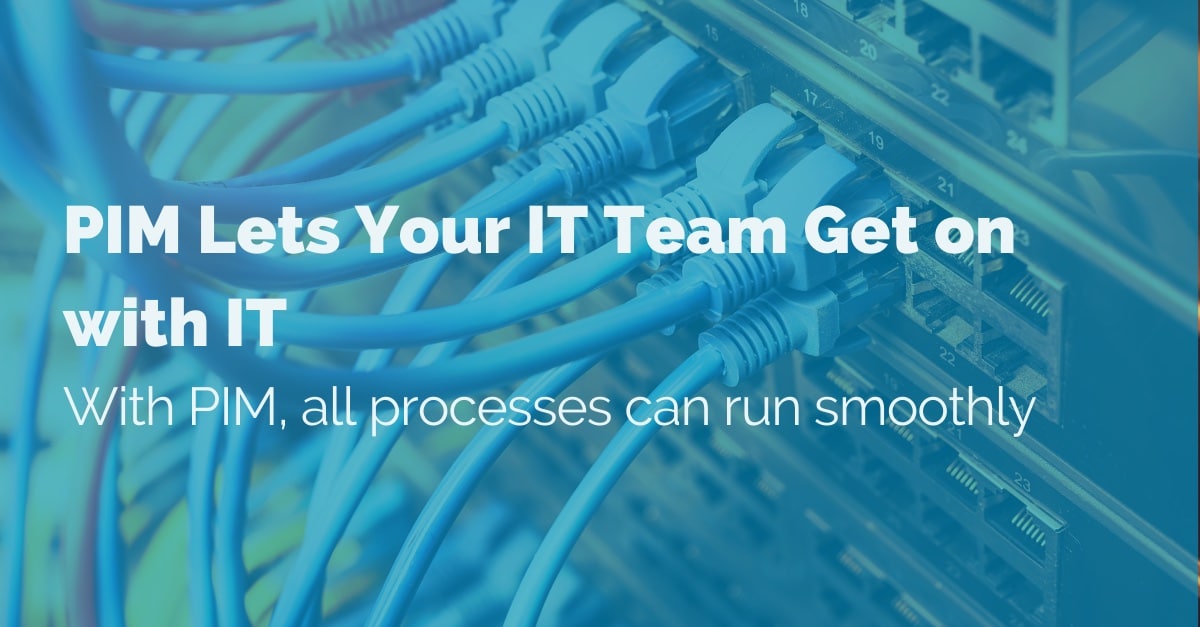 Integration with Existing Systems
When thinking about bringing in a new system, you need a platform that's going to play nicely with your legacy systems. Choosing wisely can help to vastly reduce integration costs, and prevent much of the disruption to your business that normally comes with big IT projects. PIM systems can integrate with all your existing systems, such as ERP and eCommerce platforms. This integration is especially important in order for businesses to benefit at all levels from the increased quality and accuracy of data that is managed with PIM.
Benefit Focused
Product information is vital to the daily operations of departments like marketing, merchandising, product management and eCommerce. Your IT infrastructure supports all these business areas. Managing it more efficiently creates tangible benefits across all departments, therefore PIM contributes to the overall efficiency of the business technology strategy. Automated workflows within a PIM system allow information to pass among and between departments seamlessly. With no interference required from IT – your processes can run smoothly.
A Platform You Can Trust
Stability and security are understandably some of the most prevalent concerns of IT professionals. You need a platform that'ss going to minimise operational and commercial risks to your business. A PIM system that provides a single repository of information can reduce the risk that data will be inaccurate or incomplete. This minimises the number of systems that need to be secured and maintained.
Cloud is the Future
Cloud-based software isn't the new kid on the block anymore; it's everywhere, and it's here to stay. Working in the cloud makes collaboration across departments, companies and even whole supply chains simple and intuitive. You can also be confident in the security of your information. Services like AWS give power, scale, security and global reach to all kinds of software. PIM is no different, with cloud-based platforms providing the fastest, safest and most accessible options on the market.
In a time when the 'digital transformation' of all varieties of businesses is a hot topic, IT is as important as ever. For companies dealing with large amounts of product information, keeping it under control in using traditional platforms is simply unrealistic. PIM brings these processes right up to date. Creating the same standard for product information that companies already have for their financial or customer information.
Learn more about how Pimberly helps IT professional streamline day-to-day operations
https://pimberly.com/wp-content/uploads/2021/02/PIM-lets-your-it-team-get-on-with-it.jpg
627
1200
Annabel Darling
https://pimberly.com/wp-content/uploads/2017/03/pimberly_text_2017_unofficial-1030x366.png
Annabel Darling
2017-12-11 11:12:00
2021-03-30 11:19:31
PIM Lets Your IT Team Get on with IT