Since eBay launched in 1995, it has evolved from an auction website into one of the world's largest online marketplaces for eCommerce brands.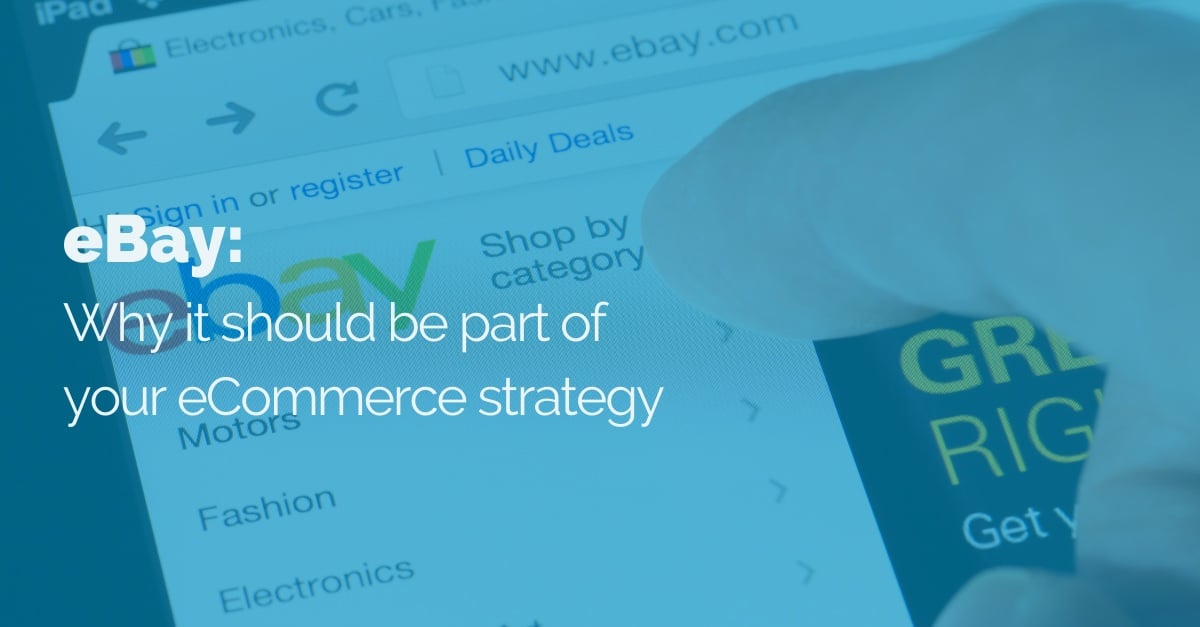 The shift from auction platform to eCommerce powerhouse happened because eBay wanted to cater to consumers who value a quick, convenient shopping experience that other online marketplaces like Amazon provide. Some shoppers didn't want to wait until the end of an auction and potentially get into a bidding war to try and make a purchase, therefore the option to buy products instantly at a fixed price became increasingly popular. So popular, in fact, that the fixed price format now accounts for 90% of eBay's Marketplace Gross Merchandise Volume (GMV) (which is another way of saying gross revenue). Before we explore why eBay is worth considering as a marketplace, let's take a look at some other essential stats:
One of the leading online marketplaces РeBay's Marketplace GMV reached $21.3 (£17) billion in the first quarter of 2020.
Access to a huge worldwide audience – There are 174 million active shoppers globally on eBay, meaning there's a great opportunity to reach new customers domestically and in different countries.
Offers a crucial mobile channel: eBay's mobile app has been downloaded a total of 514 million times, mobile sales accounted for $12.9 (£10.2) billion in the first quarter of 2020 and growth looks set to continue. eBay continues to place a lot of focus in this area and even lobbied the UK Government in the past for improvements to the mobile network infrastructure.
Why Should You Sell on eBay?
Reach New Audiences
The huge number of active shoppers is a compelling reason in itself to consider selling on eBay, whether you're interested in selling domestically, internationally, or both. Another factor is that the audience may include those who are not reached so easily via your other channels. There are also a large number of sellers, with nearly 1 million stores currently live, further demonstrating how active the platform is.
Given that eBay provides both the eCommerce store functionality and a range of seller tools, it means you can put more focus on marketing to that new potential audience and working to increase the visibility of your products, which we'll cover a bit later on.
Sell Excess and End of Line Stock
eBay is a great channel for shifting excess and end of line stock, with a lot of the ready-made audience interested in bagging a great deal. There are different opportunities available to make this approach work for your business.
You could sell all products through a single store or create alternative stores for different product lines or grades of stock. As an example, a brand wants to start selling surplus stock direct to consumer to complement their other distribution channels, which might not be appropriate to use for this type of stock. They can achieve that goal by setting up an eBay store either as an outlet store or under a different brand identity altogether.
Build Brand Reputation
For brands who want to build their reputation on eBay, there are a number of ways they can do this. The eBay feedback mechanism is one of them. It was an innovation when the site launched, giving buyers and sellers the opportunity to rate each other and leave appropriate feedback. It was the start of what we now see as the norm today, with reviews playing a major part in our decision-making process for everything from consumer goods, hotels, restaurants – even your Uber driver. The mechanism on eBay has changed over the years, but importantly, feedback still plays a large part in seller success. Put simply; the more positive feedback you have as a seller, the more likely a consumer will see you as reliable and trustworthy and feel assured to make a purchase.
There are also seller ratings, which are stars awarded by buyers across a number of factors, such as Communication, Shipping Time and Shipping Costs. A key rating is also the Item Description, therefore accurate, rich, up to date product information is key to ensuring buyers get the knowledge they need before they make a purchase. High-quality product information also helps to make your products stand out in what is a busy marketplace, where there are often numerous similar items for sale from various sellers.
Achieving eCommerce Success on eBay
Create Brand Stand-Out
eBay gives you brand-building tools in the form of custom storefronts, with a range of options to build a page that mirrors your website or obtain the look & feel that you're after. Although other marketplaces like Amazon do offer similar functionality, eBay is generally regarded as providing a better opportunity for buyers to connect with your brand.
You can take advantage of eBay's own seller tools, such as Terapeak, an insights tool that uses recent eBay supply, demand and pricing data across millions of items. It also enables research into competitors' listings. This insight can be used to make refinements to your product listings and get them performing better.
Achieve Higher Visibility of Your Store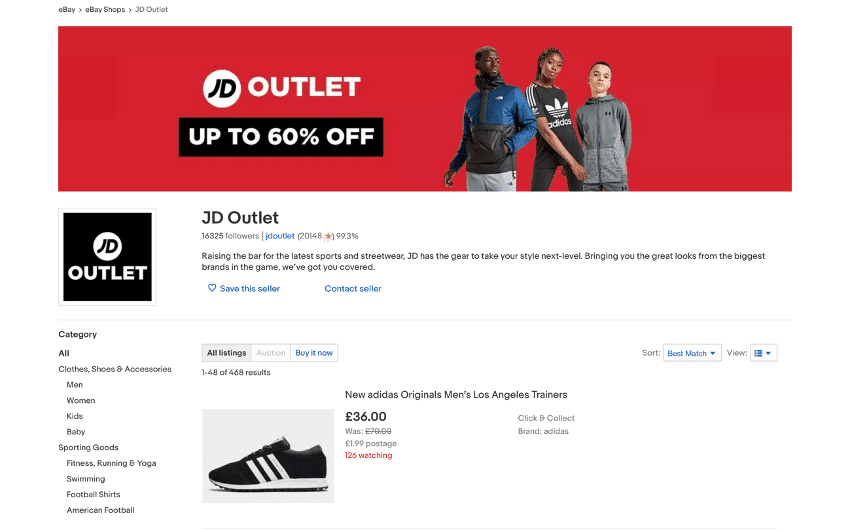 The opportunity to make your store and products stand out on eBay is strongly linked to your product data. An important early step is to ensure that all the required information and assets are present and correct. You should try to use A+ content wherever possible, including amazing images and a rich description that conveys accurate details, specifications, benefits and the condition of an item. Your team will need to become well versed with eBay's best practices too, thankfully the documentation is very thorough and helpful and there's an active community to ask for any further advice.
The importance of high-quality product data isn't just for when a consumer finds your item of course. Search engines, including Google and eBay's own Cassini, love it too and present highly relevant, well optimised listings higher in their results, increasing the chance a consumer will click through to your listing. It is worth remembering that when you list products on eBay, they are submitted for inclusion in Google Shopping search results, which increases your potential audience even more.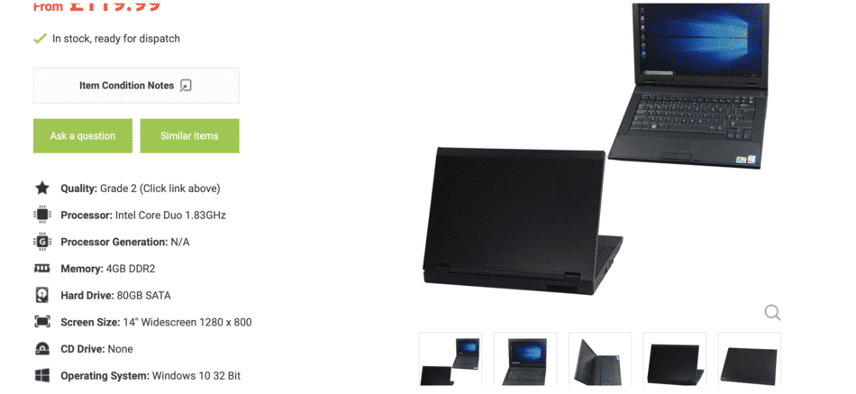 Optimise for Mobile
More than 60% of eBay's GMV involves a mobile touchpoint. This is an unsurprising stat given the rise in mobile commerce, with some analysts believing it will account for up to 44% of eCommerce by 2024. By optimising for mobile shopping, you'll improve the buying experience both for now and establishing a good working practice for the future.
Key Takeaways
eBay gives you access to a huge audience and a potentially lucrative revenue stream. By utilising high-quality product information, you stand a great chance of standing out in a busy marketplace.
It's a great channel for moving surplus or end of line stock and the options for setting up stores make this process easier.
There's a good opportunity to build your brand and reputation further and increase awareness across a new and existing consumer base.
Broaden Your Horizons With Amazon
With a total of 1.6 billion monthly visits, eBay is the second largest global marketplace. It's exceeded only by Amazon, which receives 5.6 billion visitors on a monthly basis. Setting up on Amazon gives you access to an even larger worldwide audience and potentially create a significant revenue stream.