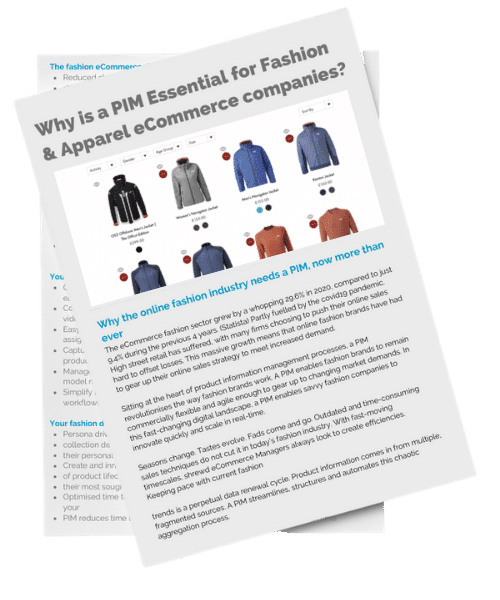 Why is a PIM Essential for Fashion
&

Apparel eCommerce companies?
Reading this article will enable eCommerce Managers in the fashion and apparel industry to fully understand how a PIM works. You will learn how a PIM system can help you smash your eCommerce targets and scale your department flexibly. You will find out everything you need to know to understand why you should consider a PIM.
This is a long read; around 8,000 words. So, you'll need at least 30 minutes to digest.