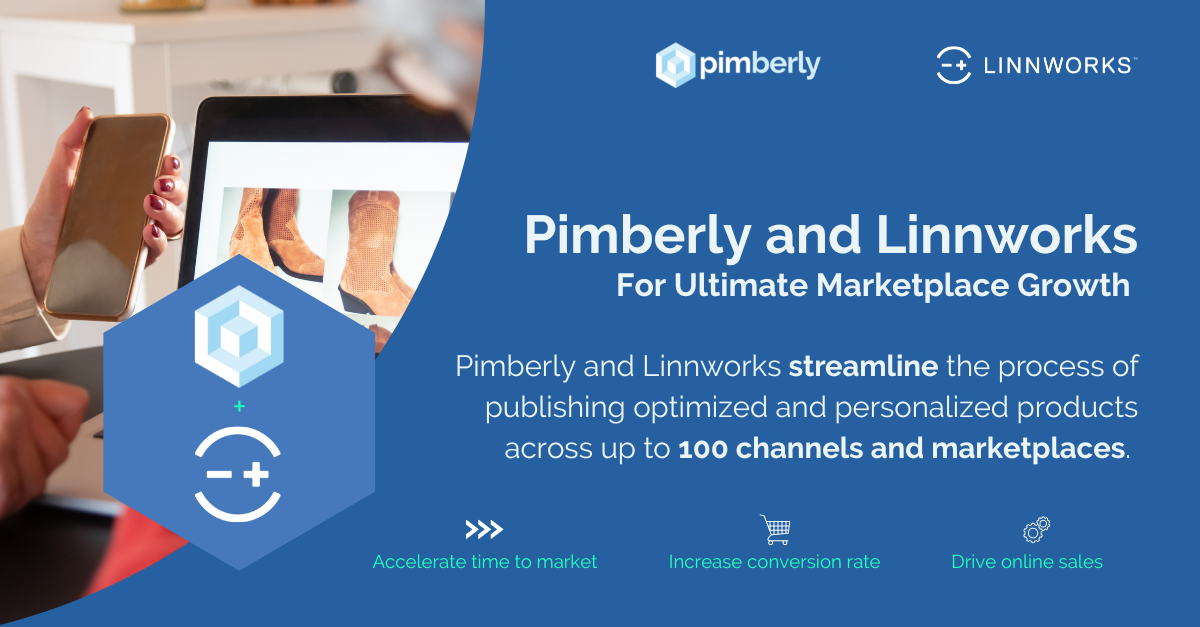 Why Pimberly and Linnworks drive value, together.
Do you have any questions on the Pimberly and Linnworks integration? Below are our most common FAQ's:
Is the functionality extra?
Everything you will see on the video can be configured as part of your regular license packages in both Linnworks and Pimberly.
Do I have to pay to get this configured?
Not if you are implementing as a new solution.
What if I have both platforms, do I need additional PS days?
No, from both Pimberly and Linnworks.
Is there a 'connector' between platforms?
No 'out of the box' connector at the moment. But connections can easily be established by engaging with your AM to set the ball in motion if an established customer. If you're new to Pimberly and Linnworks, this will be included in your system set up.
Will I have to pay more on my annual subscription?
No, this is standard configuration.
How quickly can this be set up?
Once you have both platforms in place, it would be a case of understanding your products, and the marketplaces you wish to sell to. But this shouldn't be a long process and can be achieved in a matter of days.
Who do I need to contact for a demo?
You can make contact with either party, who can then arrange for you.
If you're an existing customer, contact your lead point of contact who will organize this for you. If you're a prospect, please fill in a demo form at the bottom of this page, where a member of the team will get in touch with you asap.
Who provides the support in the integration?
Both parties have support teams and are experienced in delivering these types of solutions and work together should there be any issues.
What happens when I want to add marketplaces?
If you're a current Pimberly customer, this would be no different to how you do currently – Pimberly will create the scope for the desired channel and pass to Linnworks to directly manage.
If you're assessing the Pimberly platform, ask for a demo below to see how this is done in person.
Ready to see more? Submit a joint demo request today >>>