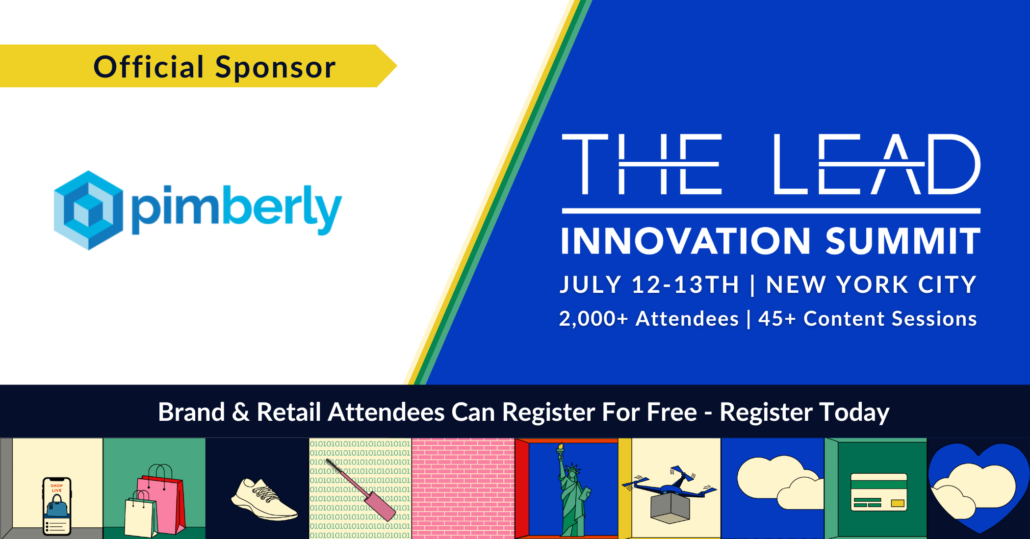 The Lead Innovation Summit 2023
Winning strategies and next-gen technologies enabling every brand to sell direct
The Lead Innovation Summit is built for learning, interaction, connection, experience, and facilitated discovery. The agenda shows you how to solve the problems of today and protect against the disruption of tomorrow.
Where: Pier 36
299 South St New York, NY 10002
Make sure to sign up using the link below and stop by to see us!
Vision Talk Speaker
Patrick Tully, Senior Content Writer at Pimberly is speaking on Thursday, July 13 at 11:40am. Learn how to incorporate AI technology into your PIM/DAM solution to streamline product descriptions, image tags, and more.
Meet Team Pimberly
We'll be exhibiting at Booth 119 to explore the power your product data has on your eCommerce success. With key customers in the fashion and apparel space, we're excited to meet other like-minded experts to showcase our powerful PIM/DAM solution!