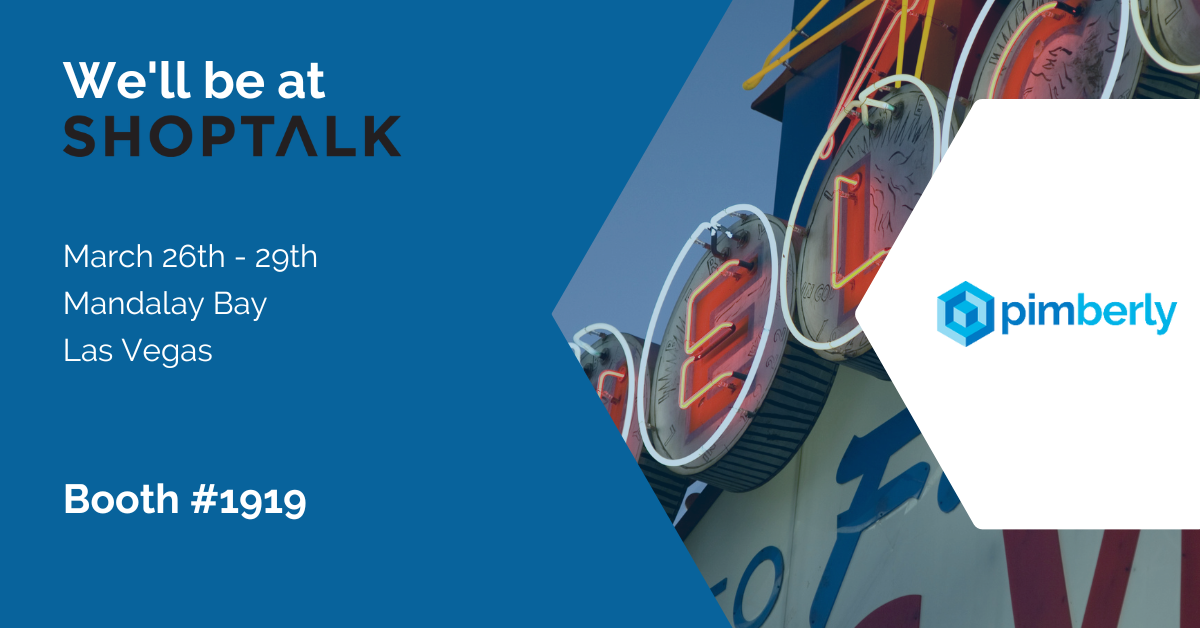 ShopTalk Las Vegas 2023
One Home for Reimagining Retail
"ShopTalk unites the biggest community of retailers and brands, all here for one critical reason… to build the future of how people search, shop, and spend and to find the tech partners to help them do it."
Where:
Mandalay Bay
3950 Las Vegas Blvd S
Las Vegas, NV 89119, United States
You'll find us in booth #1919, primed and ready to talk all things eCommerce, omnichannel and product data. We have bags of insight into the retail world, and would be happy to explore the next solution for your business goals.

Key sessions we're looking forward to:
Day 1, Sunday 26th March
2.00 – 2.40pm: New Insights on Inflation and Other Economic Forces Shaping Retail w/Rakuten & CB Insights @ Fox Theatre
2.50 – 3.30pm: Building an Omnichannel Organization: A Conversation w/Lowe's, Boardriders & Forrester @ Lyceum Theatre
Day 2, Monday 27th March
8.30 – 9.10am: Innovative Marketing Technology Solutions w/AnyRoad, Pixis & MNTN @ Beacon Theatre
9.20 – 10.00am: Ground-breaking International Retail Experiences w/AB Inbev, Alibaba Group & More @ Globe Theatre
4.55 – 5.35pm: eCommerce Customer Experience Improvements that Move the Needle w/Colgate-Palmolive, True Religion & eBay @ Apollo Theatre
Day 3, Tuesday 28th March
8.30 – 9.10am: Facilitating Product Discovery Online and In Stores w/WayFair, Savage X Fenty & More @ Apollo Theatre
9.20 – 10.00am: Brand Executives' Perspectives on the Evolution of Marketplaces w/Johnson & Johnson, Otrium & More @ Lyceum Theatre
Day 4, Wednesday 29th March
8.45 – 9.45am: Building a Modern Brand w/Aerie, Babylist & More @ Apollo Theatre
11.05am – 12.05pm: The Latest Omnichannel Marketing Tactics w/HARMAN International & Hanna Andersson @ Apollo Theatre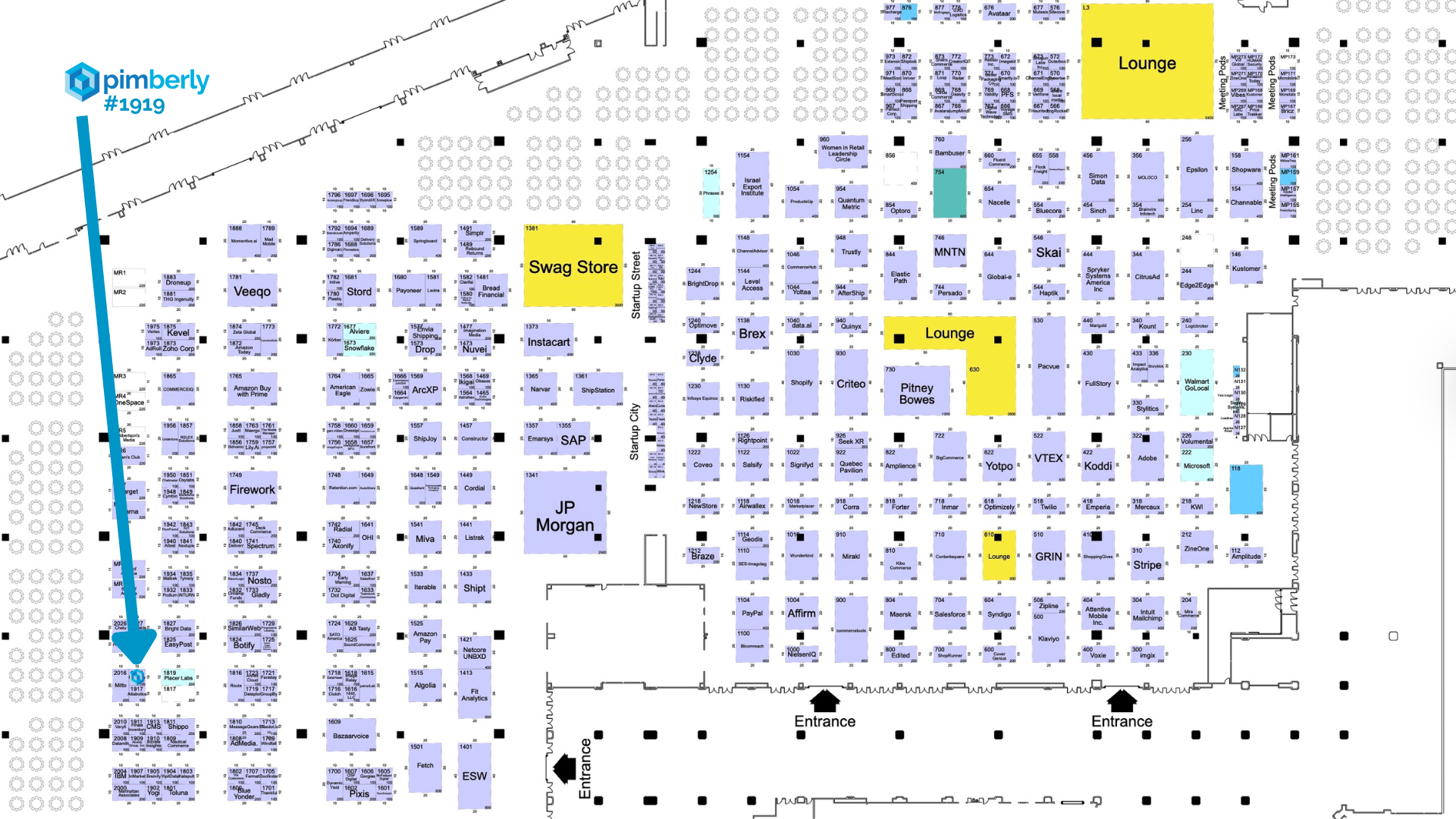 Book a meeting or Demo with our CEO!
The Pimberly Team will be in booth #1919 and stationed to answer any of your questions, book in time for a further discussion or delve deeper into your requirements.
Our CEO, Martin Balaam, will be making the trip over to Las Vegas. So, if you'd like to book in your own appointment ahead of the event, use the calendar to the right and begin your Pimberly journey!