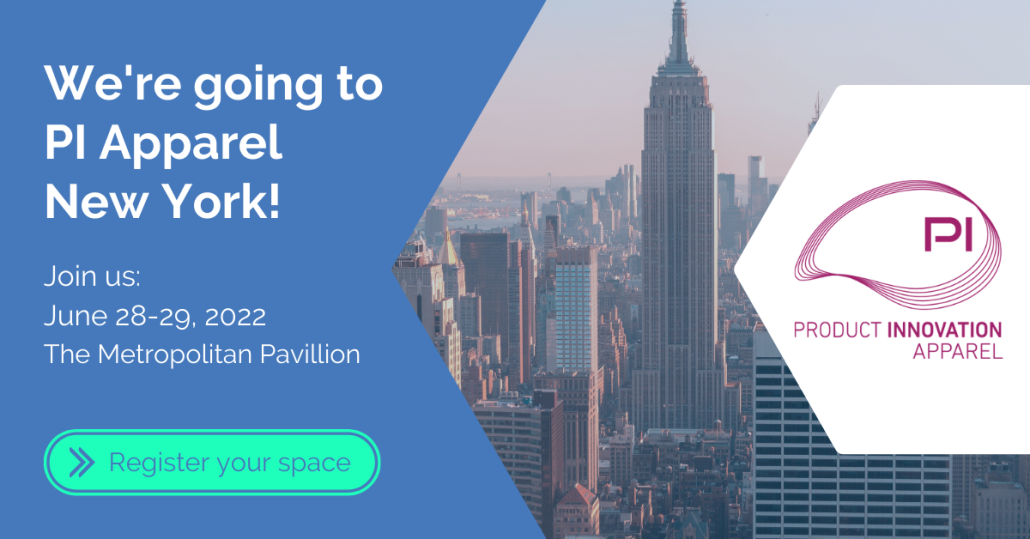 PI Apparel New York 2022
The Event for Product Development Leaders
"PI Apparel brings together the leading minds from fashion, apparel and footwear to discuss the challenges and technologies disrupting the industry"
We'll be exhibiting on kiosk 119 to explore the power your product data has on your eCommerce success. With key customers in the fashion and apparel space, we're excited to meet other like-minded experts to showcase the power of PIM!
Make sure to register your space and come and see us.
Key sessions we're looking forward to:
Day 1, 28th June:
12.30pm – Panel Discussion: Can't We All Get Along? Getting Your Software to Sing in Sync. Room 1.
2.50pm – Embracing the Digital: A Designer's Guide to Creating a Digital Aesthetic, by Calvin Klein. Room 2.
Day 2, 29th June:
11.55am – Covid – What Happened to Manufacturing the Day After the World Shut Down? Room 1.
2:55pm – Extending the Use of Digital Assets. Room 2
4.15pm – Keynote Panel: Looking tot he Future: DPC Post-COVID-19