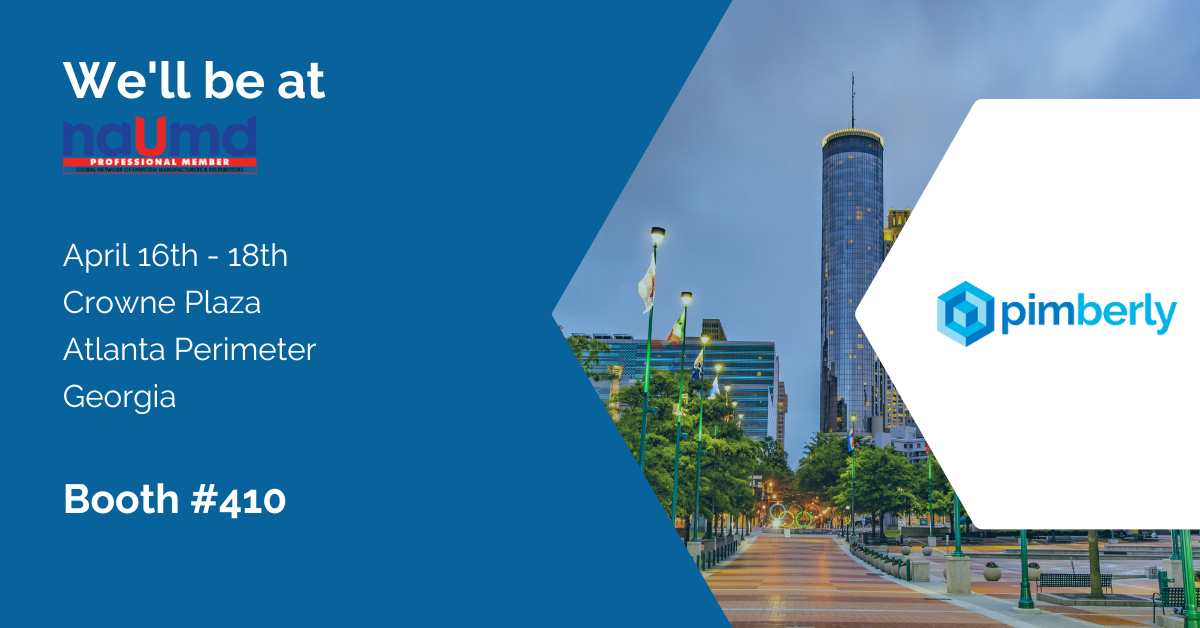 NaUmd Atlanta 2023
People, Process & Performance
We're back at NaUmd this year! With key customers in the branded workwear and uniform apparel, we're excited to meet other like-minded experts to showcase the power of PIM once again in Atlanta.
Where: 
Crowne Plaza Atlanta Perimeter at Ravinia
4355 Ashford Dunwoody Rd NE
Atlanta
GA 30346, USA
The Pimberly team will be set up in booth #410 and ready to answer any questions you might have surrounding the organisation, optimisation and distribution of your product data and digital assets. Delving into the capabilities of PIM, understanding your individual business needs and showcasing how a technically sophisticated solution can improve your business operation. Make sure to register your space, we can't wait to see you!
Key sessions we're looking forward to:
Day 1, Monday 17th April
10.10 – 11.00am: Sustainable and Eco-Friendly Uniform Textile Programs, presented by Carrington Textiles and CiCLO Textiles
Day 2, Tuesday 18th April
9.30 – 10.10am: Technology Demonstration, Pimberly Product Information Management – catch us live in action!
2:10 – 2:50pm: Workwear Panel Presentation: a discussion about current workwear trends
4.00 – 4.50pm: Uniform Sustainability Cooperative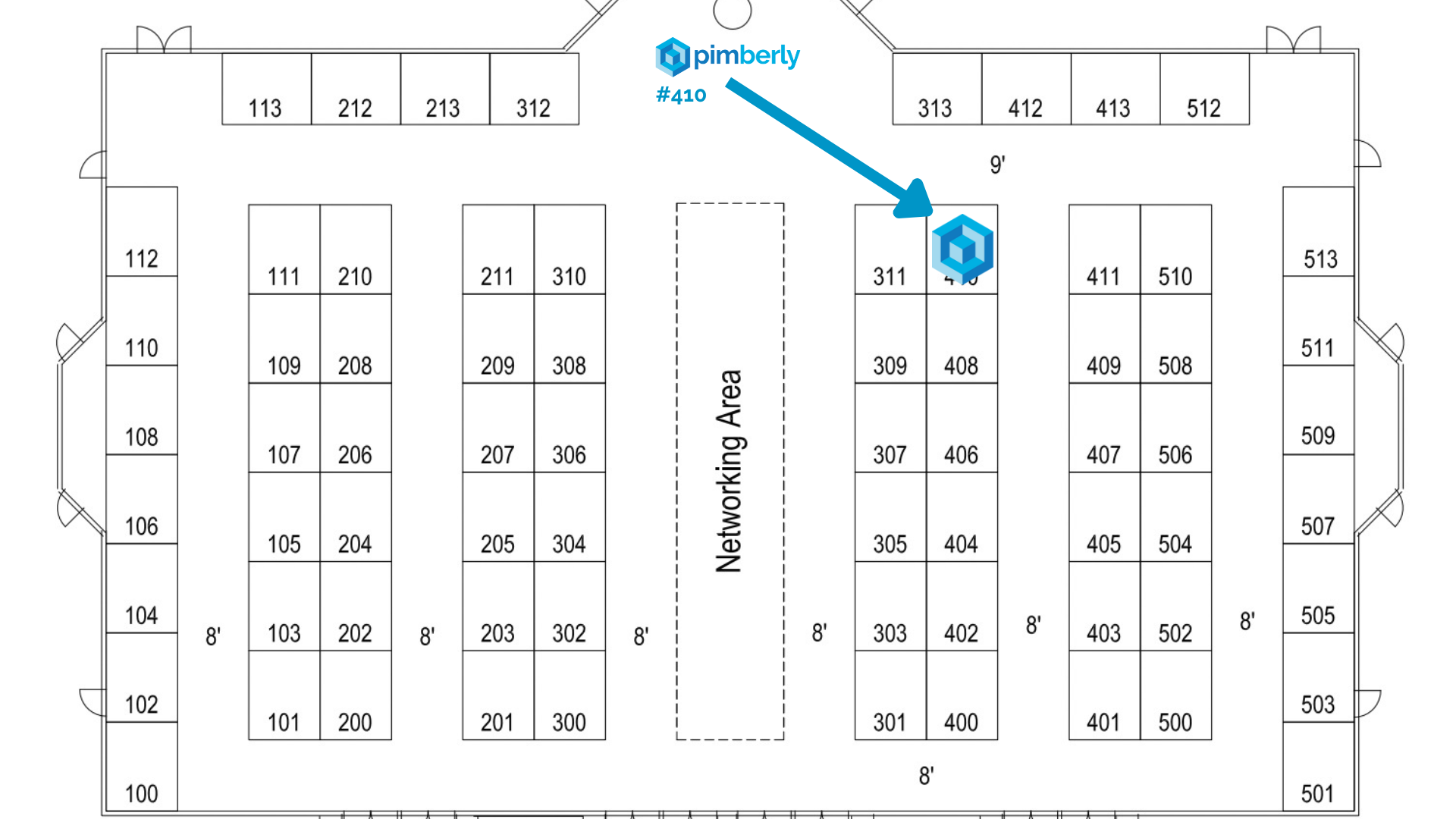 Book a Meeting or Demo with our CEO!
Book in time for a discussion into your individual requirements. The Pimberly Team will be in booth #410 and primed to answer any of your questions.
Our CEO, Martin Balaam, will be making the trip over to Atlanta. So, if you'd like to book in your own appointment ahead of the event, use the calendar to the right and start your Pimberly journey!
Don't miss: Tuesday Technology Series
The Pimberly team will be demonstrating the platform during the Technology Series. If you want to see the platform firsthand and gain insight into the capabilities of PIM, including the efficiencies it can bring to your day-to-day business objectives – this is an event you don't want to miss!