It's time to Reconnect, Reimagine and Reinvent
eTail West is set to be a phenomenal four-day retreat designed to supply you with disruptive strategies, strategic conversations and the ability to forge connections with the leading people, partners and businesses in the retail and eComm environment.  
Where:  
JW Marriott Desert Springs 
Palm Springs | California 
74-855 Country Club Dr, Palm Desert, CA 92260, United States
We'll be exhibiting in booth #616 and eager to discuss all things eCommerce, product data and omnichannel expansion. With key customers in the retail industry, we understand your eCommerce challenges – and would love to chat about the ways in which product information management can transform the way your team works. 
Don't miss the 20% discount below!
Key sessions we're looking forward to:
Day 1, Tuesday 28th February
8.55 – 9.15am: Embracing the Power of Storytelling: A Rebrand Experience with FTD
9.45 – 10.15am: Perfecting Personalization for the Optimal Customer Experience
12.30 – 1.00pm: Flexibility in the new age of Retail: Navigating through Growth and Disruption w/ Kendo Brands & more
2.30 – 2.50pm: Group 2, Track D: Customer Engagement and Retention
Day 2, Wednesday 1st March
8.45 – 9.10am: Convenience on your Customers terms: Winning Loyalty by Focusing on Ease and Efficiency at every turn
9.30 – 9.55am: CMO Perspectives on Brand Building in the New Retail Industry
10.50 – 11.10am: Accelerating Growth: Increasing Loyalty and Acquiring New Customers
2.30 – 2.50pm: Track A: Using Personalization and Conversion Optimization to Create Highly Profitable, Delightful Shopping Experience
4.00 – 4.30pm: Discoverability, Marketplaces, Fulfilment and Supply Chain: Panel Discussion: Managing The New Reality Of Irregular Inventory Levels And Increased Customer Demand
Day 3, Thursday 2nd March
9.20 – 9.40am: C-Level Chat: Retail Leadership Playbook: Strategies to Succeed in a Changed Market (E.L.F Beauty)
2:10 – 2:40pm Panel Discussion: Crystal Ball Session and Retail Roundup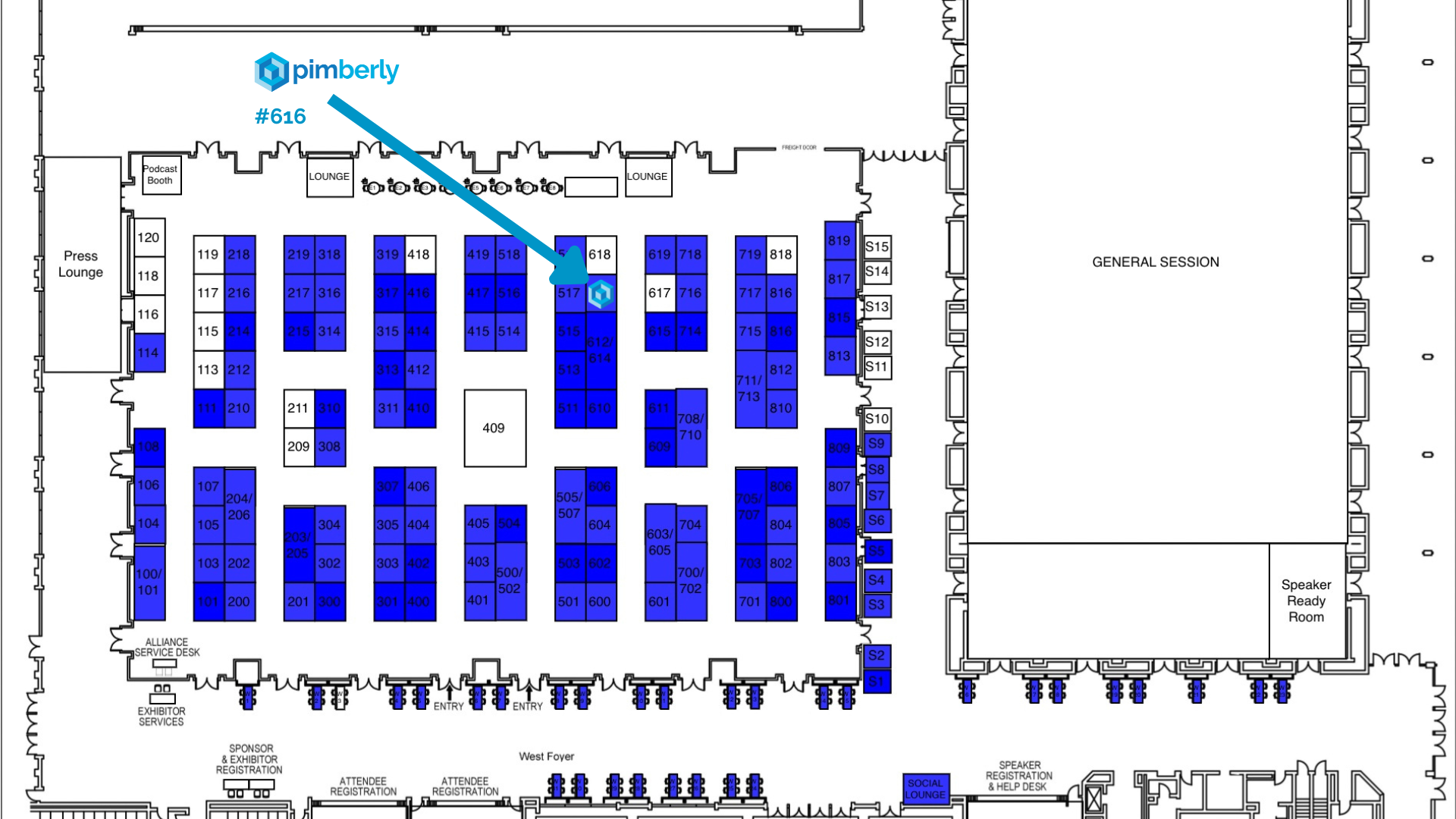 20% off your eTail West ticket
eTail has given Pimberly the opportunity to offer a 20% discount on all attendee tickets when purchased online. 
If you have any interest in taking advantage of this offer, please reach out to t.belle@pimberly.com.
Book a meeting with our CEO!
Pimberly will be in booth #616 and stationed to answer any of your questions around product data enrichment, digital asset management and eCommerce optimization.
Our CEO, Martin Balaam, will be present at the event. So, if you'd like to book in your own appointment, use the calendar to the right and begin your Pimberly journey! 
(This event is now in the past – check the Upcoming section of the Events page to see where we'll be next!)