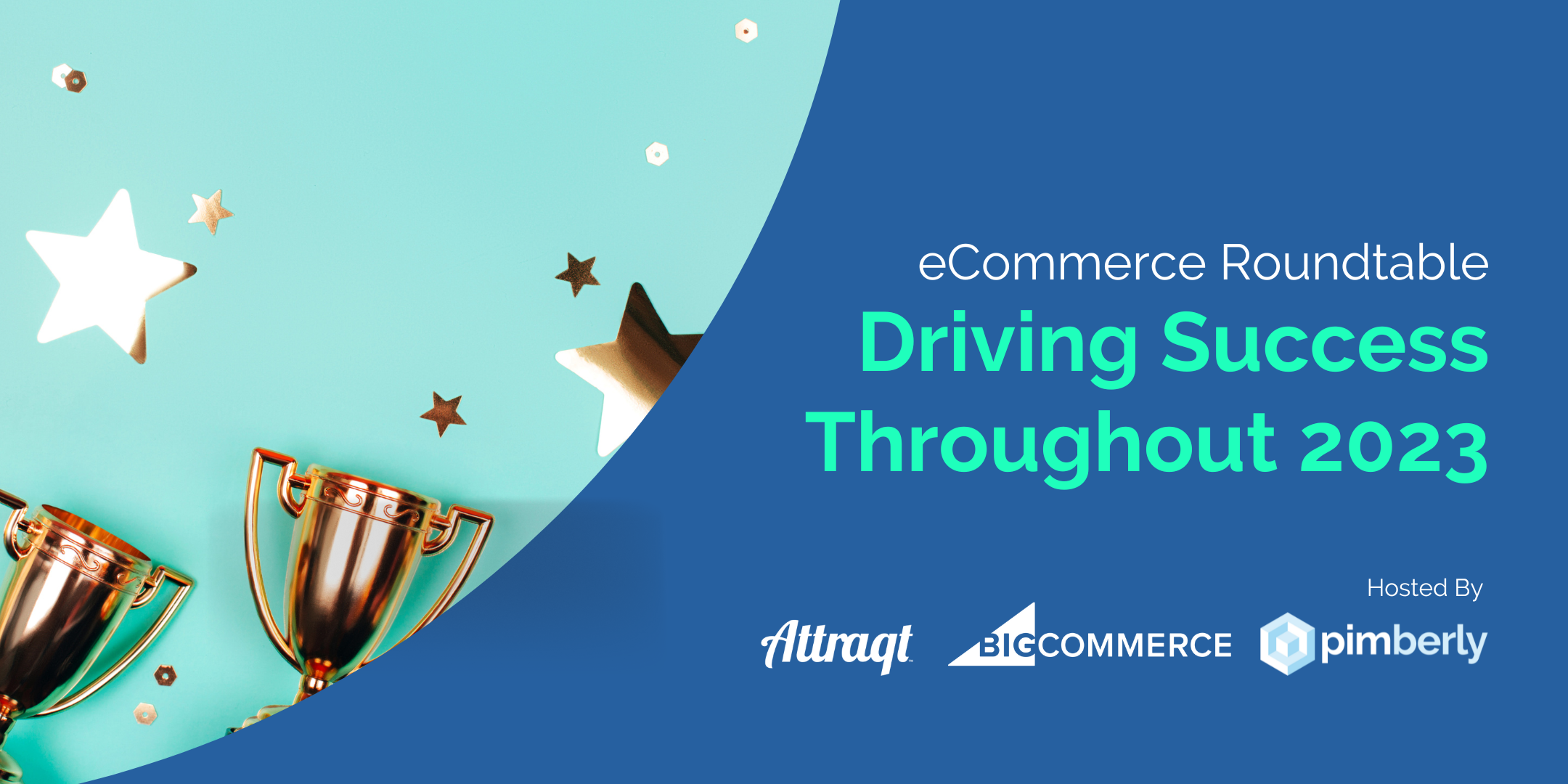 Driving eCommerce Success Throughout 2023
8th December 2022, London
The current eCommerce landscape is a rocky one to navigate. With a UK recession causing consumers to act cautiously, online retailers need to be at the top of their game to ensure they are winning the confidence of their customers.
So, Pimberly, BigCommerce, and Attraqt are hosting an exclusive roundtable to bring leading retailers together to discuss best practices and how to drive performance.
Register today and enjoy:
Roundtable discussion chaired by eCommerce experts
A relaxed environment to discuss real challenges and best ways we can overcome them to walk away with a fresh perspective for the New Year
A complimentary Christmas feast
Hosted by Pimberly, Attraqt and BigCommerce.
Please note, this event is respectfully reserved for retailers.