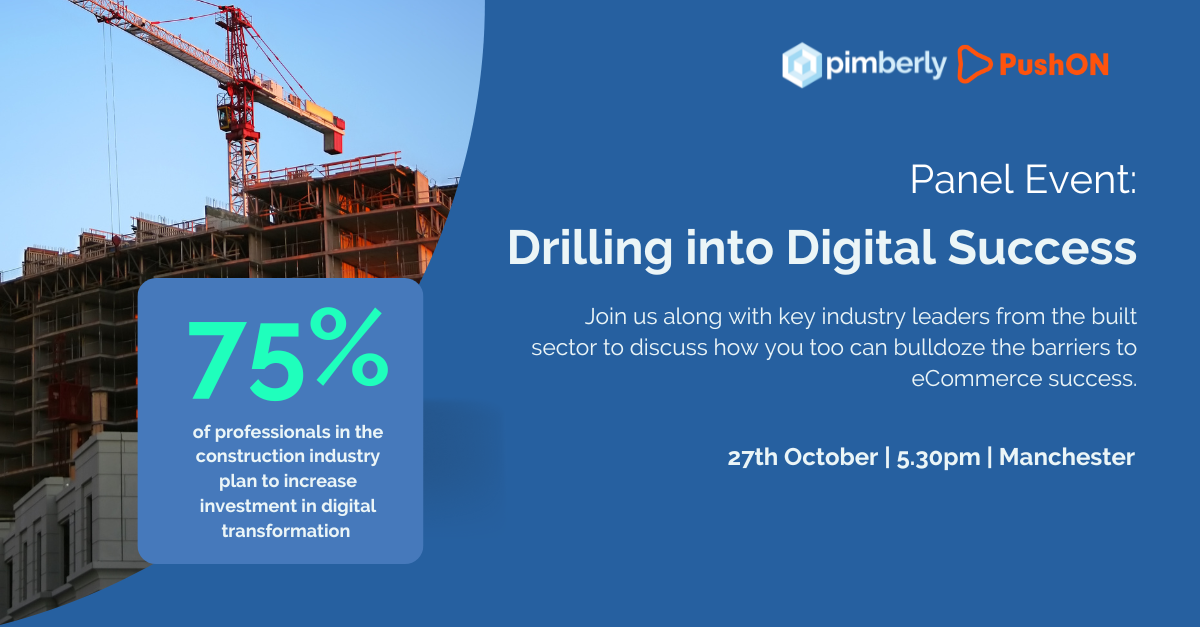 Digital transformation in Construction
With challenges caused by the increase in cost of supplies, premises, skills shortages, and the pressure to remain up to date with policy changes, there can be resistance in getting started.
So, Pimberly and PushON are bringing our clients in the industry together to share why and how they are taking advantage of the opportunity eCommerce presents.
Expect:
Talks from leading industry members
Live panel discussions answering your questions
A chance to network face to face
An evening of drinks and refreshments in a central Manchester location
To find out more and save your space, click through below.
Submit your questions to the the panel!
Do you have specific questions you'd like to put towards our panel of industry panellists?
In our interactive session, the panellists will be asked all your pre-submitted questions to hear insights first hand. Make sure to submit yours through this easy link today.
This event took place on the 27th October 2022