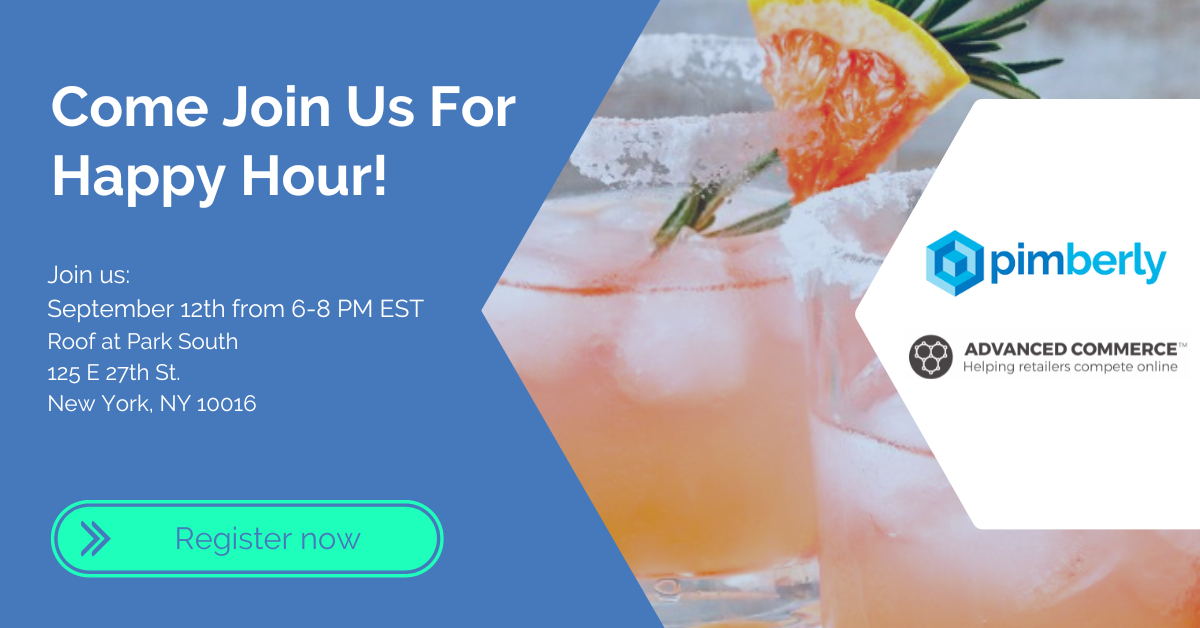 Cocktails, Light Bites, and Networking
Join us for our first networking event in NY!
We're co-sponsoring with our partner, Advanced Commerce.
While Pimberly operates in the product information/digital asset management space, Advanced Commerce provides an online visual merchandising platform. They allow you to take control of product display sequencing across your eCommerce store.
Event Info:
Monday, September 12th
6-8PM EST @ Roof at Park South
125 E 27th St. New York, NY 10016
Register for the event below now to reserve your spot!