Manufacturers are the original source of product information. In order to provide rich and accurate data to all of their customers, such as distributors, resellers and retailers ' good Product Information Management (PIM) is essential. As manufacturers, you hold all the information needed and know everything about the product. You know how it's made, who it's for, its relevant parts, how it works, and all its various specifications. There's nobody better placed to collate and provide this information.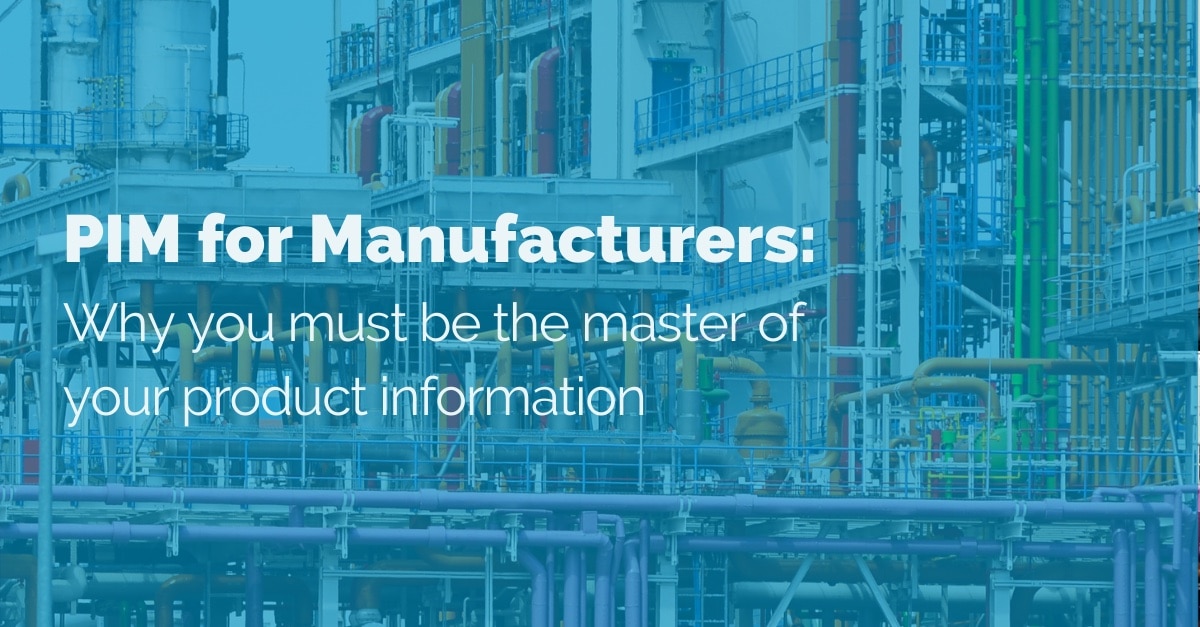 The Changing Face of Supply
The demand for PIM and Digital Asset Management (DAM) is growing for manufacturers. Distributors and retailers need more from them in terms of product information. It used to be that the sales cycle was a lot slower, but this is changing rapidly. Retailers and distributors are increasing their demands as their customers expect rich product data. There's been a shift towards direct to consumer selling, creating a B2C value chain.
As a manufacturer you need to reduce your time to market in order to stay ahead and reduce operating costs. The ultimate goal is for your resellers and distributors to be able to easily sell your products and then come back to you for more!
The Role of Manufacturers in the Chain of Information
Manufacturers provide the original master record that all their resellers depend on. So pushing out accurate data is even more critical as it affects the whole chain of information. By having an accurate source of product data, you will guarantee all channels have the correct data to present to customers.
In order to keep resellers and distributors coming back to you, they need to have faith in their supply chain. They need to be able to present products in an attractive and informative way. There are so many factors determining the success of a product. Therefore, it's crucial that manufacturers learn how to manage product data effectively.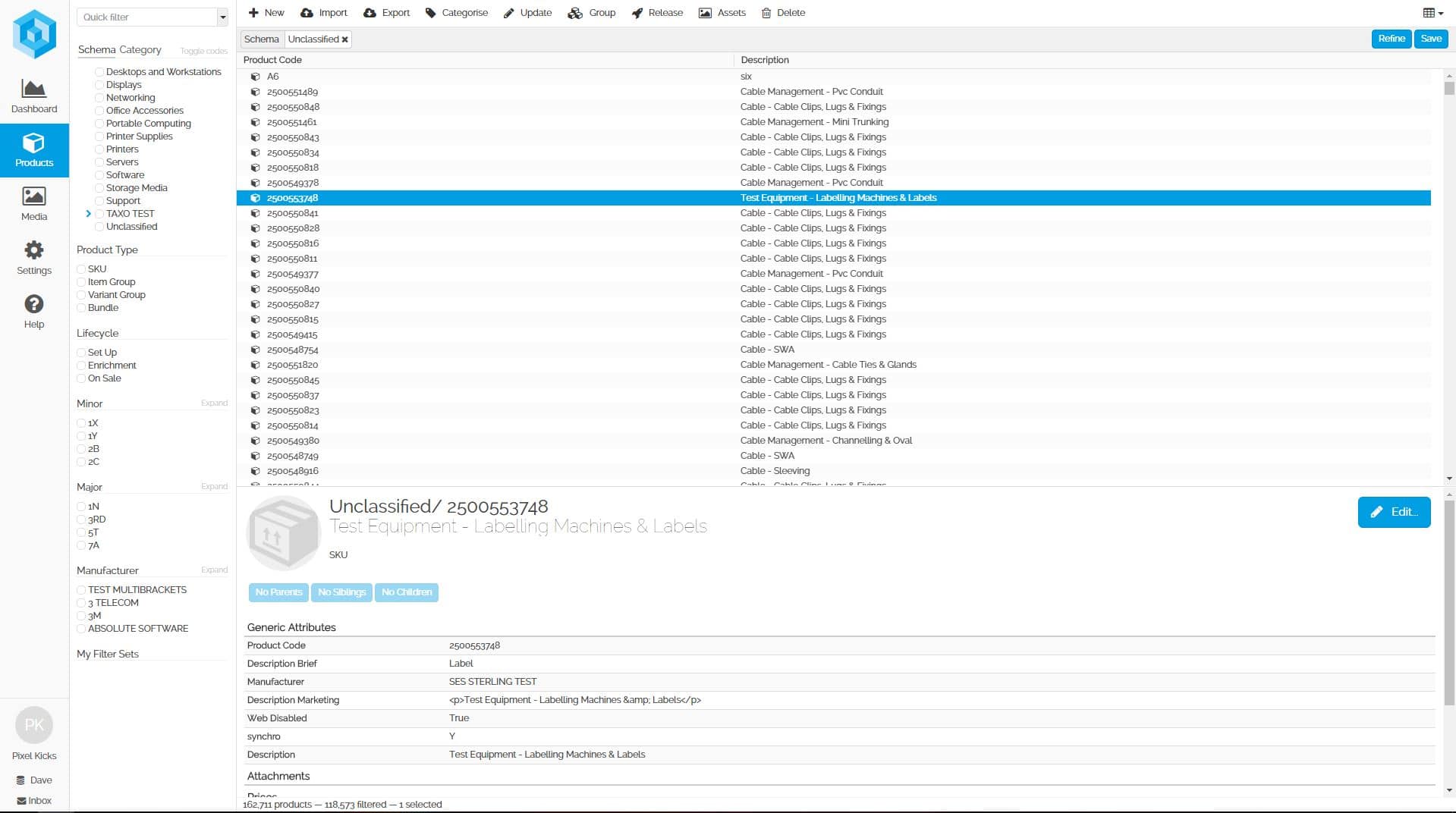 The Benefits of PIM for Manufacturers
PIM and DAM are designed to enhance the customer experience, improve efficiency and increase profitability. Which is all great stuff, but what can it do specifically for manufacturers?
The benefits of implementing PIM with DAM capabilities are plentiful and include:
Giving you full control over digital assets for your products.
Enabling collaboration with workflows for creating and exporting product information.
Building customer trust and loyalty with consistent quality information
Reducing the risk by giving you visibility and traceability across your entire product range.
PIM makes product data more easily searched across all channels.
Increasing sales with effective up-selling and cross-selling.
Reducing returns and therefore reducing cost, through meeting customer expectations first time, every time.
Reducing time to market with the efficient management of any amount of SKUs.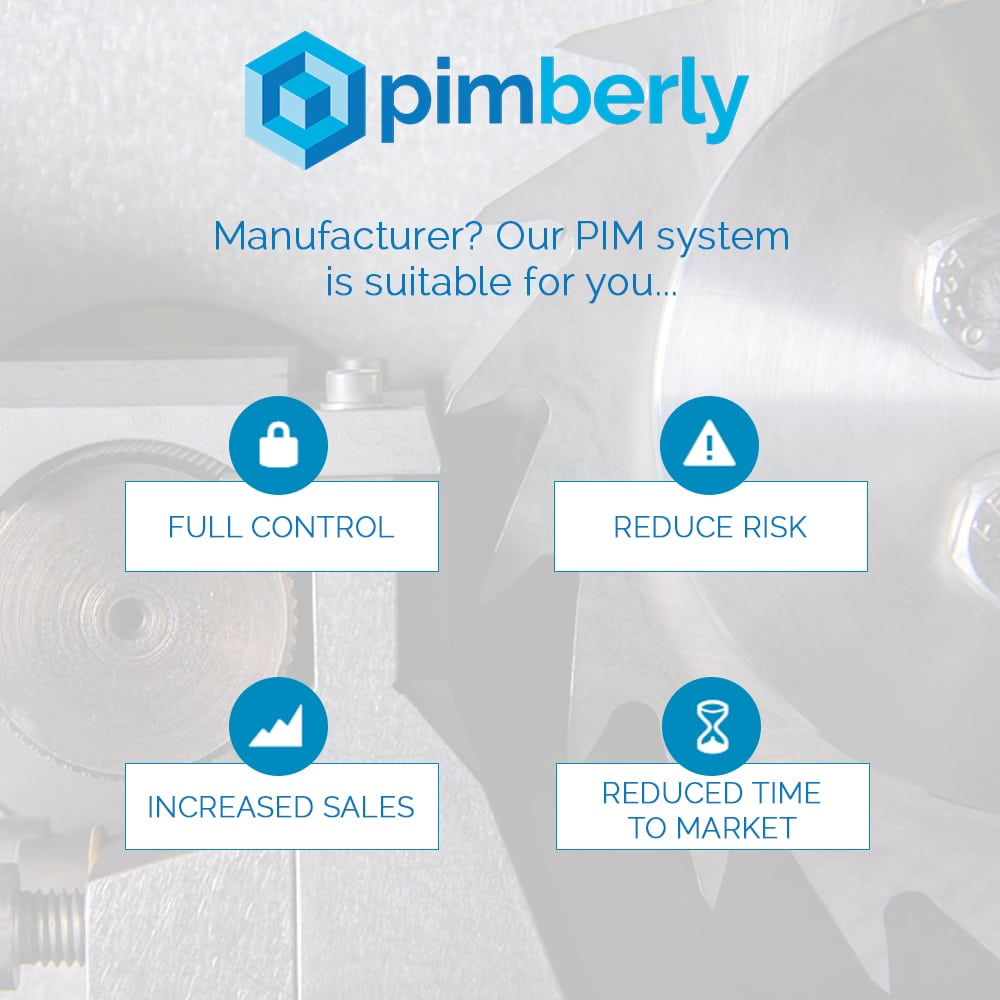 When manufacturers effectively create, enhance, manage and deliver not just their product but the relevant information and assets, they are more likely to attract customers and get those customers coming back time and time again. By ensuring product information is of a high standard, they will save their customers time and money, therefore making them a more valuable supplier. Lower costs and shorter time to market means higher profitability for everyone.
Learn more about mastering your product data to achieve better results in this blog