The holiday season is fast approaching! With lots of key dates to keep track of all around the world, it can be hard to keep up. However, it's the perfect time for eCommerce businesses to maximize sales and round up 2021 on a high!
We've put together a holiday season checklist with all the celebrations taking place across the globe. Consequently, you'll be able to plan well in advance and get your campaigns locked and loaded. From the best-performing products to top tips and tricks to make the festive season memorable, you can find it all here.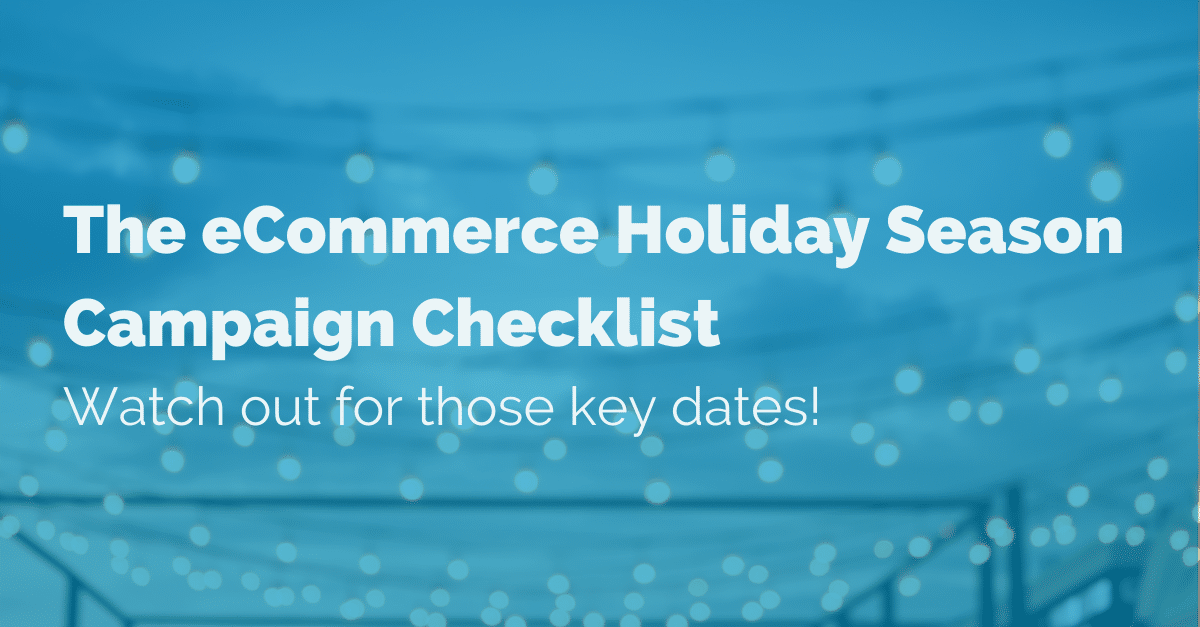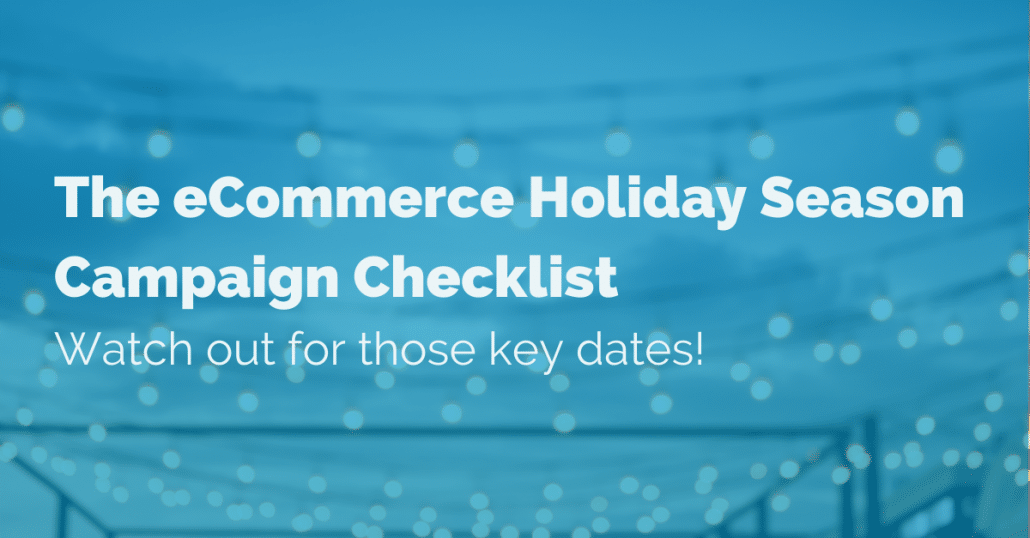 October:
This celebration can prove to be more of a treat than a trick for retailers. Make the most of spooktacular and creative campaigns to generate interest from your audience. Halloween is widely celebrated in the US and it's also becoming more and more popular around the world.
Keep it creepy with: Costumes, sweet treats, and haunting home decorations, lanterns & candles (mostly in the Netherlands).
Tricks to make a treat: Localize your campaigns and make sure they're ready to launch at the start of October.
November:
Diwali, the Indian festival of lights, lasts five days. It's a time to celebrate good over evil, and it's now become a time where customers expect to find great deals. The preparation that goes into Diwali sales is comparable to Black Friday celebrated here in the UK and the US.
Light up your customers' faces with: Jewellery, clothing, sweet treats, floral decorations, and lamps. Electronics are also becoming more and more popular for this celebration.
Shine a light on new product releases and great deals in the week preceding Diwali to get your customers glowing with excitement.
Another great opportunity to get your customers fired up. Bonfire night (celebrated in the UK) brings people together all over the country to watch firework displays and eat toffee apples. It's a time for people to wrap up warm and brave the cold November nights.
Keep your customers snug and smug with: Firepits, fireworks (to be sold between October 15th and November 10th), sparklers, and winter woollies.
Spark your eCommerce success by offering rapid delivery options just in time for the big bang.
Celebrated in China and is gaining popularity around the world. Singles Day or Double 11 is the unofficial public holiday for those who are single and looking to mingle. It has turned into a day of shopping where people can show some retail love.
Put your customers on cloud nine with: Cosmetic and beauty products, fashion & apparel, and electronics.
Pair up with popular online marketplaces such as Alibaba or JD. Localization will be key and appeal to your customers' generosity with kits and bundles.
25 – Thanksgiving (US) – October 11 (Canada)
Thanksgiving day is a big deal in the US and Canada. It's a time to celebrate the harvest and blessings over the year. It is a time of year where families and friends exchange gifts and get prepared for the mass sales over the next coming days.
Let your customers feast on: Cookware, festive decorations, personalized gifts for hosts, and party games.
Give your customers thanks with segmented campaigns and make sure your stock is ready for the preparations which generally start 3-4 weeks before the big day.
Originally celebrated in the United States, Black Friday see's crazy deals hit our stores and screens in the US, UK, and over Europe. In 2020, online sales grew drastically due to the pandemic, with $4.8BN global sales on Amazon alone!
The Black Friday bargains customers will be looking to bag range from: Televisions, phones, tablets, appliances, and, surprisingly, jewelry.
Create the best Black Friday experience by focusing on your best-performing products and consider selling on Amazon. Landing pages featuring your Black Friday bargains could see you increase conversion rates by over 50%.
Cyber Monday or Blue Monday is Black Fridays' online counterpart. Black Friday deals have moved away from being deals only offered in-store to being online. This means these three days are a mass shopping spree.
Like Black Friday, make sure your Cyber Monday deals get your customers' tech tastebuds tingling.
For a super Cyber Monday, make sure your eCommerce store is optimized for mobile. You can also build hype around your holiday season deals with a countdown banner to the big day.
December:
06 – Hanukkah
Hanukkah is a Jewish holiday that lasts eight days. This festival of lights is celebrated with nightly menorah lightings, special prayers, and fried foods. Hanukkah gift-giving mostly includes small gifts to children and food items.
Let your customers light up the cold December nights with: Holiday inspired candles, classy cookware, party games, and delicacies for all the family to enjoy.
With only twelve days to Christmas, Green Monday (coined by eBay in 2007) marks one of the retail industry's most profitable days during the holiday season. It represents the day where many online shoppers rush to get last-minute presents and deals.
Make your customers green with envy by making sure you've got a range of payment methods. Easy checkout options are also a must, so think guest checkout.
Free Shipping Day, unsurprisingly is a day where online retailers offer free shipping to customers. You also need to guarantee the items will be delivered before Christmas for those last dash shoppers.
Free your customers' desires with: Great deals on last-minute Christmas present gifts.
Make the most of the last shopping sprint in the run-up to Christmas by offering your steepest reductions. It's a one-day-only event, so you'll be guaranteed to generate a lot of customer interest.
Super Saturday, or Panic Saturday, is the last Saturday before Christmas. It's a major day of revenue marking the near close of the holiday season shopping spree. Brands that offer free shipping with guaranteed delivery before Christmas will reap the benefits of sales from panic shoppers.
To make this Saturday super special, make sure your stock levels will cater to demand. Importantly, make sure you offer super reliable delivery.
24 – Christmas Eve and Christmas
It's common in Europe to exchange gifts on the eve of Christmas. With that in mind, this will really be the last-minute sprint to stock up on goods and goodies before settling down for the festive celebrations.
Make Christmas special by localizing your campaigns to ensure you aren't sending last-minute Christmas Eve deals to those countries. It's also a good time to start gearing up for the big New Year's Day sales.
The end of the holiday season is often a time to reflect. More importantly for retailers, it's the last day to make the final adjustments before the next sale season starts. New Year's Day sees mass discounts in-store and online attracts crowds to match.
Let's finish the year on a high! Make the most of this years' holiday season and watch out for those key dates.
Download your very own Holiday Season Campaign Checklist
*We always want to make sure we deliver the highest quality content, which is why we updated this blog in August 2021. This blog was originally published in November 2020.