Pimberly's digital asset management (DAM) solution makes it easy for you to organise, find, retrieve and share files from a centralised digital library. It provides your employees, clients, contractors and other key stakeholders fast, controlled access to digital assets, whilst managing them the most efficient way. 
Centralised storage
Your assets are stored in the biggest, most scalable object storage platform on the planet, and are backed up automatically. Because data is held in the cloud, your data is available whenever and wherever it is requested, and you can avoid the need to house and backup assets internally. Assets can be published directly from Pimberly or held privately and securely, and our base tier includes 1TB of storage (but you can scale up to an unlimited capacity, depending on your requirements).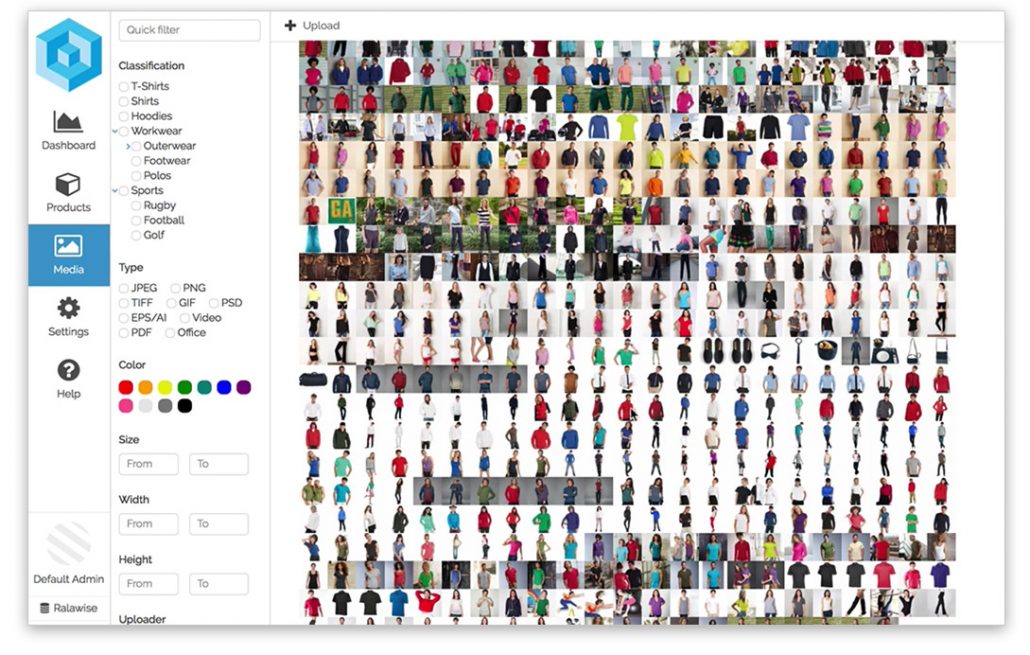 Publish content fast
Assets can be published on a schedule directly and automatically from Pimberly, using FTP, SFTP, and our own cloud CDN, which manages the network requirements of globally requested assets. This provides you with a single asset source that can serve all of your digital channels.
Images can be resized, reformatted and renamed to match the requirements of the channel you're publishing to. You can use the channel configuration to build SEO-friendly URLs for a specific channel by referencing other attributes, for example the product code and item description.