The eCommerce world is becoming increasingly competitive. To determine how successful they are in the market, companies can measure certain types of metrics, such as eCommerce conversion rates.
What is Conversion Rate Optimisation?
Conversion rate is a KPI often used to signal effective website design and successful marketing campaigns.
eCommerce conversion rate is the percentage of visitors to an online store that then make a purchase. When they make a purchase they convert, from a website visitor into a customer. The percentage conversion rate is one of the key metrics used by eCommerce businesses to measure the success of their online stores.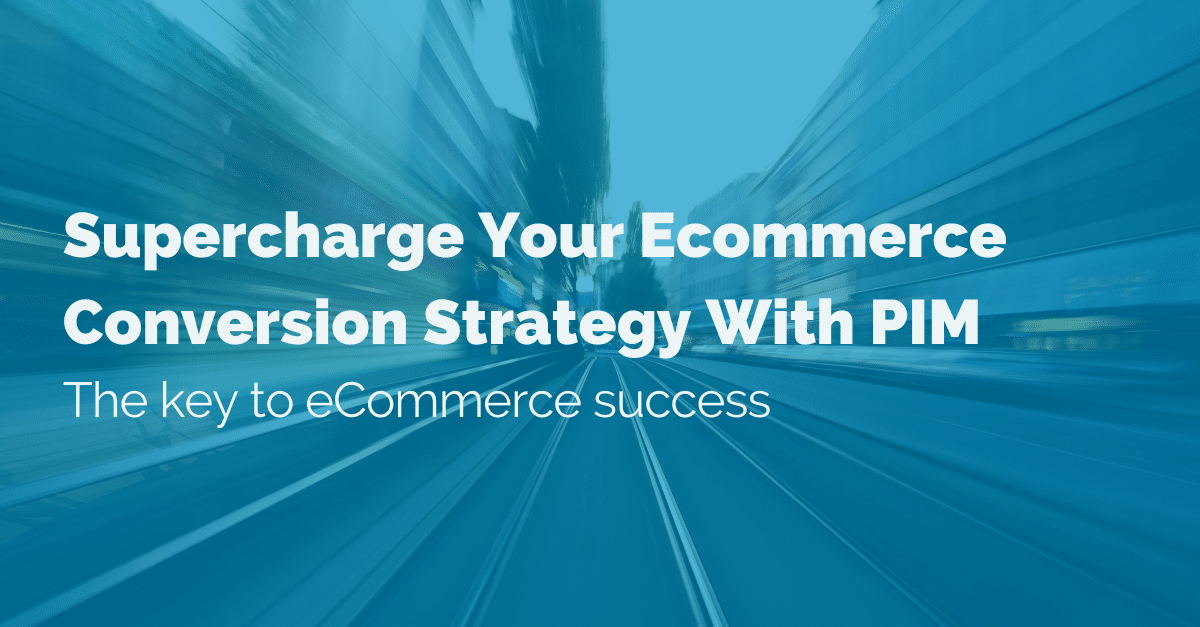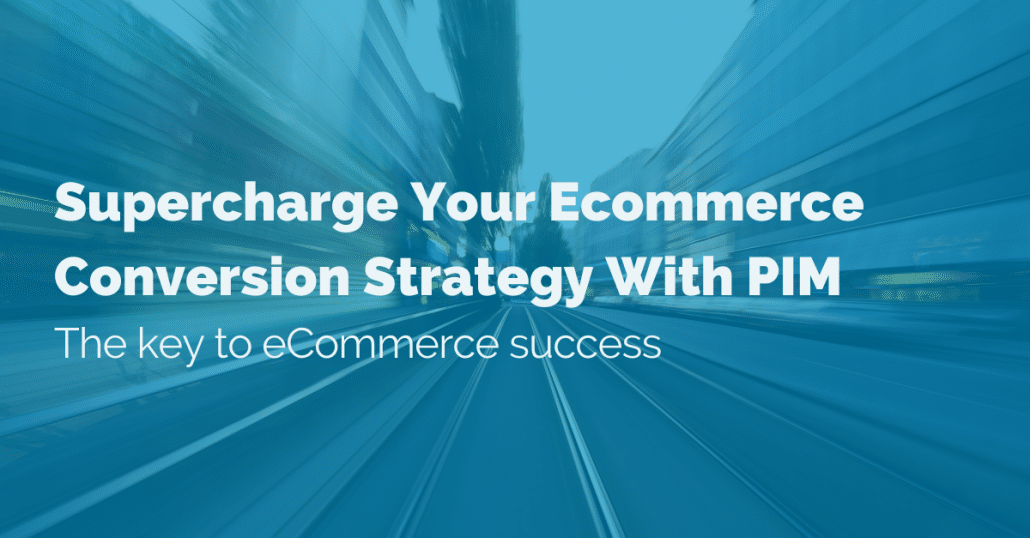 eCommerce conversion rate = (Total eCommerce transactions/Total visits on a website) * 100
Example:
(5 transactions / 40 visits) * 100 = a 12.5% Conversion Rate
A higher conversion rate means that more site visitors are being persuaded to buy something. This is a good sign that on-site strategies and campaigns are effective.
Conversion Rate Optimisation (CRO) is the name given to techniques that try to increase conversion rate by improving many aspects of the user experience (UX), from fast delivery options to high-quality product imagery.
According to Wordstream, the typical conversion rate for many eCommerce companies is between 1 – 3%. But imagine moving beyond that by being able to optimise every aspect of an online store to generate the kind of product experiences that lead to more sales.
Why Does Product Information Matter to CRO?
Increasing online conversions is all about removing barriers and uncertainty for buying products. It's about helping consumers feel confident in every purchasing decision they make. If there are errors in product data then it creates uncertainty.
Rich, detailed product data gives consumers the information they need to be able to make a purchase.
So, it's essential to think about CRO techniques for eCommerce product pages:
Optimise for Search Engines
Getting people to convert is one thing, but first companies have to get them to the website. The easiest way to do this is to optimise product data for search engines.
Search Engine Optimisation (SEO) is important for increasing organic traffic to an eCommerce store. If a consumer is searching online for a new TV, they will likely click through to the website that appears at the top of the search engine results. The consumer is more likely to purchase this TV, with a product page that has been optimised for the keywords they were searching for.
Whether it's creating meta descriptions or featuring keywords in product copy, search engine optimisation makes a difference towards CRO.
Simplify Site Structure
A prospect has found an online store, they'll now be expecting a smooth navigation experience. According to Tech Jury, the average consumer attention span is four seconds when they land on a webpage. It's crucial that brands make it simple as possible to find the right product. If a prospect can't find the item they're looking for, they'll be gone.
Building better product taxonomies (how products are classified/catagorised) helps to simplify website structure. By ordering products in a logical way e.g. organising male and female clothing into relevant categories, user experience is improved.
Clear product structures also contribute towards making products more searchable online. When a search engine like Google performs a crawl, it looks for structured data and hierarchies. With strong product structure in place, the right items will be promoted in search engine results.
Create Informative and Targeted Product Descriptions
B2B and B2C retailers use their market copy in different ways. B2B buyers are purchasing on behalf of a business and desire a functional purchase. Their main objective is to ensure they are buying a product that fulfils a specific need. Therefore, B2B product descriptions need to contain accurate information that addresses this priority.
B2C consumers tend to be more emotionally driven because they are making a personal purchase. Factors such as pricing, brand association and product imagery influence the way they buy. Brands that cater to a B2C audience will benefit from creating emotionally-driven product copy.
Regardless of market, unique product content will help a company stand out from competitors. This makes a difference when buyers have multiple tabs open and are comparing various products.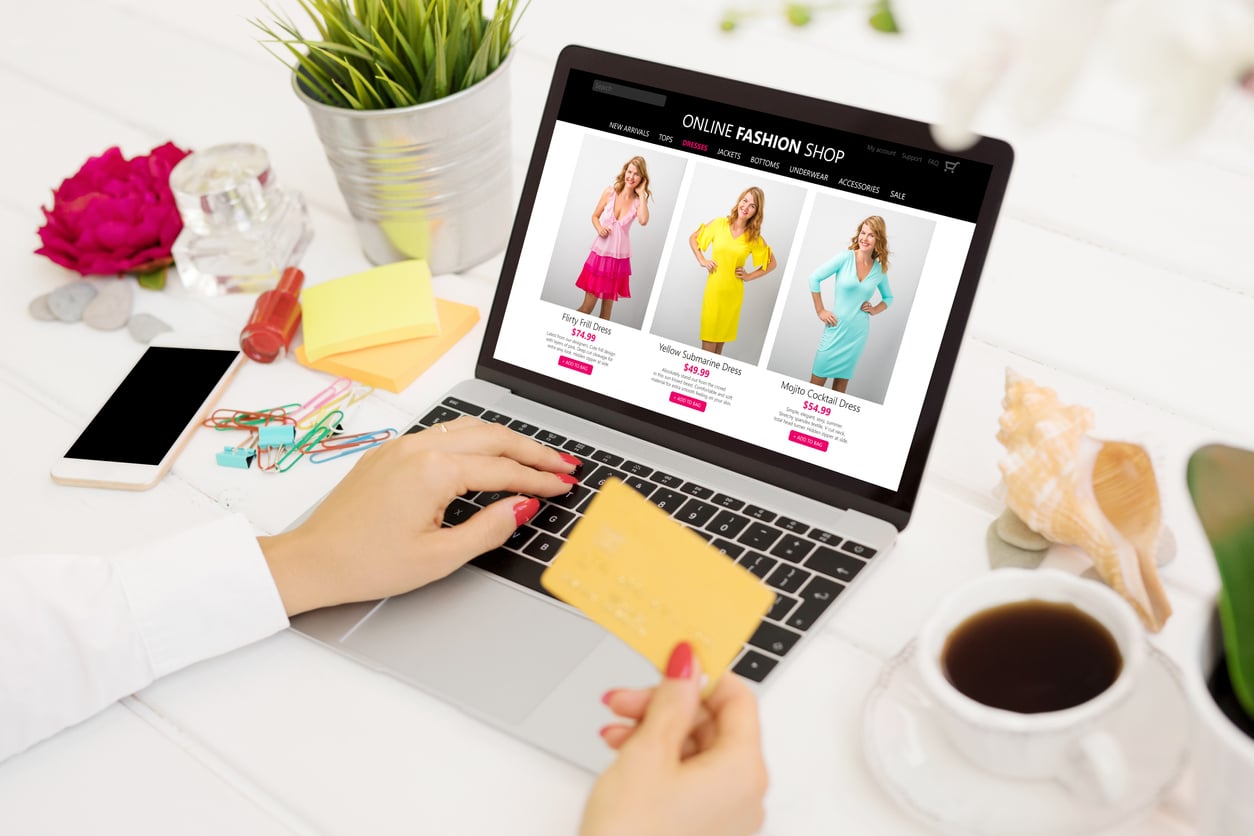 Use High-quality Imagery and Videos
Descriptions alone aren't going to convert prospects. 75% of online shoppers rely on product photos when deciding on making a purchase. High-quality images meet the following criteria:
They evoke an emotional reaction for consumers
They are optimised for search engines
They are high resolution
It's worth including multiple shots of an item so a consumer can view it from different angles. It gives them a better look at a product and creates a fuller buying experience.
Product videos are even better! According to HubSpot, 72% of customers would rather learn about a product or service by way of video. In addition, using videos on product landing pages can increase conversions by 86%.
Product Information Is Vital to the Future of Ecommerce
Basic product information management (PIM) is achievable with spreadsheets. But as a company grows, managing a vast amount of data can quickly become unmanageable.
To dominate eCommerce, brands need to harness new technologies. They need to be able to enrich their product data and understand how to differentiate themselves from competitors who are marketing similar products. But how?
Hyper-Personalisation
New technology has enabled brands to develop personalised shopping experiences for customers based on age, gender, location etc. It's possible to develop hyper-targeted messages and products that cater to specific interests/demographics with rich images and information.
For example, an environmentally conscious consumer could favour products made from sustainable material. A fashion retailer could appeal to that preference by promoting a new clothing range made from recycled cotton.
But to provide personalised marketing information e.g. tailored product descriptions, retailers need to be able to store multiple versions of relevant data and images. This rapidly increases the amount of product data they need to store, manage, optimise and publish.
Omnichannel Marketing
Creating an omnichannel experience increases conversions across all touchpoints. Marketplaces have become more prevalent and conversions happen across many channels, such as mobile phones, websites and physical stores.
An omnichannel strategy involves creating a consistently amazing shopping experience across all channels. It's different from multichannel marketing; creating different experiences for each channel.
Omnichannel marketing increases engagement with brands (sometimes by over 250%!) So, marketers must strive to create a consistent shopping experience to increase conversion rates across sales channels.
To sell effectively across each touchpoint, retailers need to be able to provide consistent and appropriate product data.
How Does Pim Help with CRO?
A Central Repository
Product data comes from many sources: ERP systems, spreadsheet, suppliers etc. Having a system that stores everything in one location means marketers have quick access to the information they want to optimise.
Having a central repository means brands can manage the vast amount of product data needed to deliver effective eCommerce campaigns. Optimising products is easy when the data is stored in one system. Marketers can focus on enriching different products to improve the customer experience. They can give customers everything they need to be able to make a purchasing decision and gain the most value from specific products.
Businesses can us PIM to identify the quality of their product catalogue and keep track of the data that needs to be optimised. Once the gaps have been identified, brands can prioritise accordingly.
Give Your Product Data Superpowers: Automation!
Dealing with large volumes of product data is time-consuming. Automation is crucial for helping businesses to scale this process. This is achievable through the creation of workflows.
Workflows enable companies to concentrate on creating the product campaigns that will generate more sales. Marketers can be more productive instead of constantly checking for gaps in data.
Brands can also use workflows to control different stages of the product enrichment journey. If a fashion company wanted to optimise a shirt for search engines, they could create an approval rule. Before the shirt could go live, a relevant team member would need to check to make sure the right keywords had been featured in the product description. And as a result, consumers would be able to find the shirt easily during an online search.
Analysing Customer Behaviour
The flexibility of a PIM system allows brands to integrate with other systems and analyse customer behaviour. A business could take stock data from an ERP to determine what products consumers are buying most of and then prioritise enriching those best-selling products with PIM.
Retailers can utilise PIM to create offers for high-selling items. This could involve setting up cross-selling or up-selling opportunities. It could involve updating product categories and improving the structure of an online store.
Optimising Digital Assets
Images are crucial for driving conversions. But storing, managing and optimising many images is a huge task. Especially when companies are trying to fulfil the needs of different marketplaces and channels.
Digital Asset Management (DAM) is essential for scaling the optimisation of images and other media assets. Brands can find and enrich the files they need quickly. Then, it's a case of combining the assets with products for better buying experiences.
Companies also have the opportunity to enrich digital assets with metadata e.g. alt text and title tags. Both help to optimise product photos for search engines and make products easier to find online. Optimisation is made even easier with automation, which speeds up the process. As an example, brands can auto-populate different metadata fields to further contribute towards efficient SEO.
Optimised digital assets also make an online store more accessible to people with visual impairments. A consumer with a condition like low vision may use technology like a screen reader to shop online.
Great Product Data Is Intrinsic to Great Conversions
As new technologies arrive and customer expectations change, retailers will look towards creating smarter conversion optimisation techniques. Product information is an essential part of that process.
From creating better product pages to developing personalised shopping experiences, the conversion opportunities with product data are practically limitless.
Generate More Conversions with Pimberly 
By embracing the above techniques, companies will put themselves on the road to success. They'll be able to supercharge their eCommerce conversion strategy.
Improving eCommerce conversions is one of the biggest advantages of using Pimberly. Enrich products and promote them across all channels for more sales. Incorporate digital assets into product pages and increase the chances of conversion.
Keen to learn more about how a PIM can improve your online conversion rates? Watch our quick video