Spring is springing! We've all been eager to pack away the winter warmers, embrace longer days and (hopefully) more sunshine – though, for us Mancunians, that's not guaranteed! So, what better time to make your product pages flourish with digital assets!
As the equinox approaches, all life form shrugs off the weariness of winter; flowers bloom, leaves re-grow and rivers swell. Spring is synonymous with new beginnings with bursts of life and colour. What better way to welcome the new season than to have your product pages flourish with life and colour!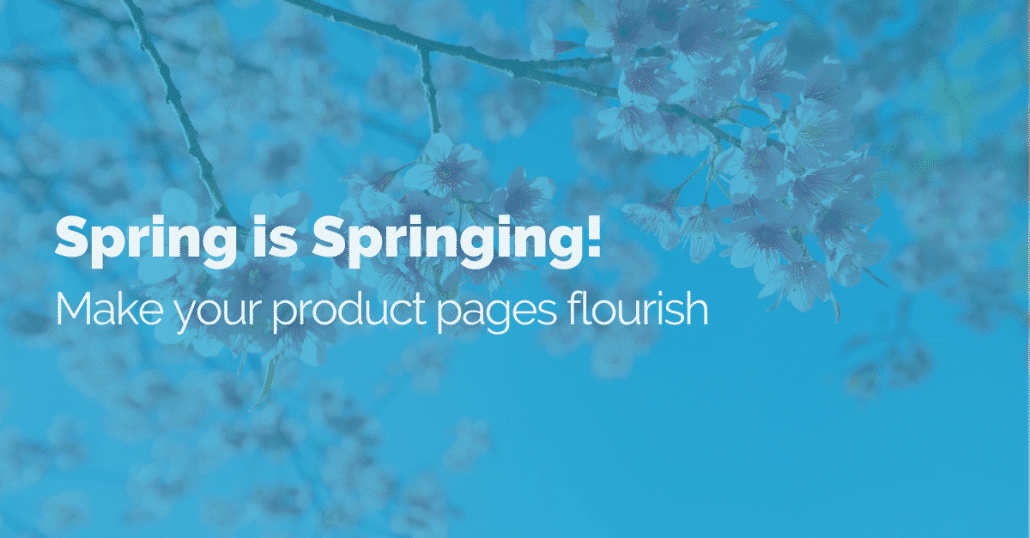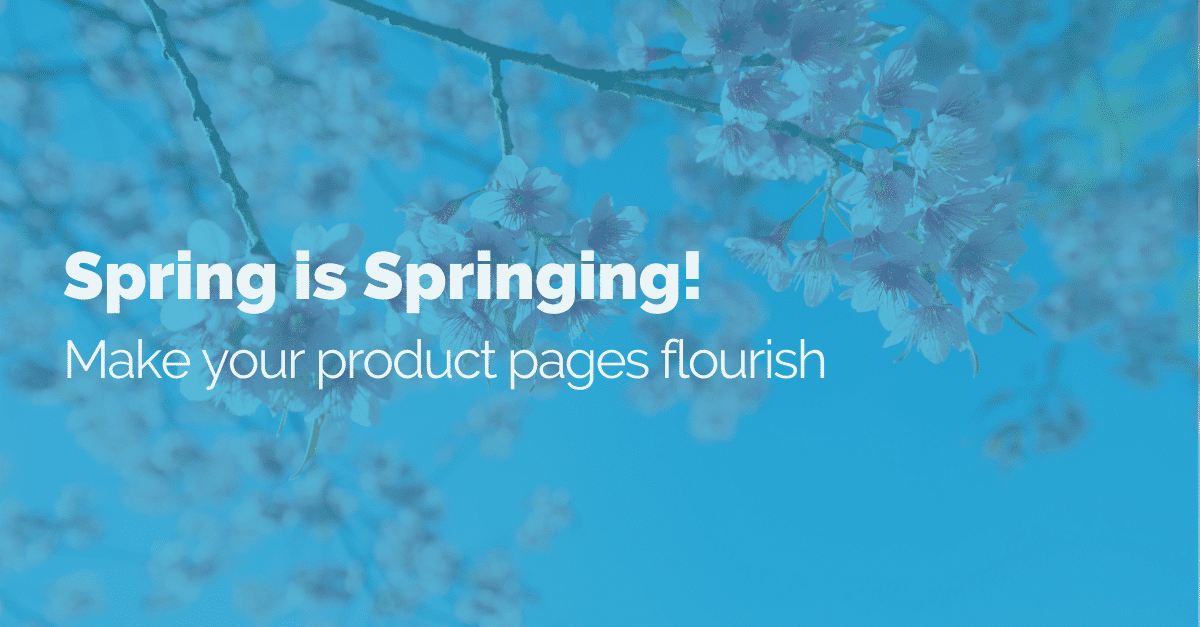 Spring also has some noteworthy dates, like Easter and Father's Day, which are both big-ticket items for the eCommerce calendar. So, having flourishing product pages that draw your customers in and provide them with an unrivaled customer experience is crucial. Make the most of your digital assets to create amazing online experiences, as well as improved online conversion rates.
The importance of digital assets in the buyer journey
The human brain processes images and video a lot better than text (up to 60,000 quicker!) so making sure you're creating a visual experience is key in providing a great customer experience.
Research shows that one of the first things your customer is going to look at will likely be your digital assets. Having a variety of high-quality images and videos will put you in good stead when they come to make their purchasing decision. Provide a full overview and bring your products to life. Front, back and side shots and, when it comes to clothing, videos of how the garment falls when it's actually worn are all a must!
How to use image and video in the buyer journey
There are different ways of using digital assets throughout the different stages of the buyer journey to turn a browser into a buyer: In a recent blog, we spoke about how content will be used differently in 2021, especially with further lockdowns and restrictions being put in place across the UK.
As well as showcasing your products, images and video are a great way of telling your brand story. They enable your customers to create that deep and meaningful relationship with your brand. Product videos are also a great way of demonstrating how a product works and how it should be used. This is also a great way of showing what a product actually looks like when it's being worn. Think tutorials, styling tips, lifestyle shots and how-to guides to give your customers all the confidence they need in their buyer journey. 
Create a competitive edge
Making sure your product images & videos look on point throughout your eCommerce site is obviously really important, but think about third party marketplaces, too.
On Amazon and eBay, competitors may well be selling a similar product, even imitations. A comprehensive set of digital assets will enable you to give that extra layer of product information. It also reassures buyers of your products' quality and authenticity.
On Amazon, you can have up to seven product images whereas eBay allows up to 12. If those product images and videos are varied i.e., from different angles, high-quality and show a lifestyle shot, you're likely to get a better listing and create a good competitive edge. Make sure your product images are high resolution. Your customers should be able to zoom in to get the best possible customer experience.
Digital asset management – DAM, that's the dream!
The above is all well and good, I hear you say, but how does it work in practice if you're managing thousands even millions of SKU's? Fear not – the Pimberly DAM makes digital asset management an absolute dream!
Be gone the days of storing your digital assets in different locations. Bring everything together in one place in the centralized hub that is Pimberly, at no extra cost. This means all your colleagues, clients and suppliers have controlled access to everything they need. Our digital asset management feature is designed to store any number of file formats. That ranges from image, video, PDF's or any other documentation you require.
Bring your product pages to life
You can easily bring your product pages to life by automatically linking your digital assets to your products. Provided there is a unique identifier, Pimberly automatically allocates the relevant digital assets to the relevant product. You can view all digital assets on one page, with infinite scrolling. There is also a uniquely designed interface that displays animated collage and grid views. This means you can quickly get your hands on what you're looking for.
Pimberly also automates the conversion, re-sizing and renaming of digital assets to fit the requirements of the different channels you're selling through with the channel configurator. This drastically reduces the manpower behind making sure your products are always accompanied by the highest-res, highest quality digital assets.
Personalizing the customer experience depending on demographics, geographies or the markets you're selling into is crucial to get the best possible results. We recognize this, which is why Pimberly gives you the power to store different images for the same products. Think high vis jacket – you can choose to display a different image for a construction sector worker than you would for someone in the security sector. You can also use AI to create automatic tagging of images. This means you can show more relevant content when displaying "shop the look" or upsells and cross-sells.
In eCommerce, planning ahead is key. "Lock n' load" campaigns well ahead of time to have more scope to focus on other business objectives. For each campaign, you'll have a different set of product descriptions and digital assets. Store them in Pimberly and automatically publish them on the date you specify. Your campaign-ready product descriptions, digital assets and prices will automatically publish on that date, for whatever amount of time you choose to determine.
The Pimberly DAM
All in all, using DAM can simplify the way you populate your online channels with product images, videos and much more. Follow suit with Spring – make your product pages flourish with more life and colour with digital assets that will dazzle and delight.
Want to find out more about Digital Asset Management? Take a quick product tour