Social media is a channel that offers phenomenal growth potential for eCommerce businesses. This can be seen in the numbers, with 3.5 billion active daily social media users worldwide and 74% of online purchase decisions having been influenced by social media.
For businesses to maximise the eCommerce success of their social channels, it's important to focus on social commerce. You'll be able to increase product sales and brand loyalty because engaged customers will continue to provide value for your business in the long term.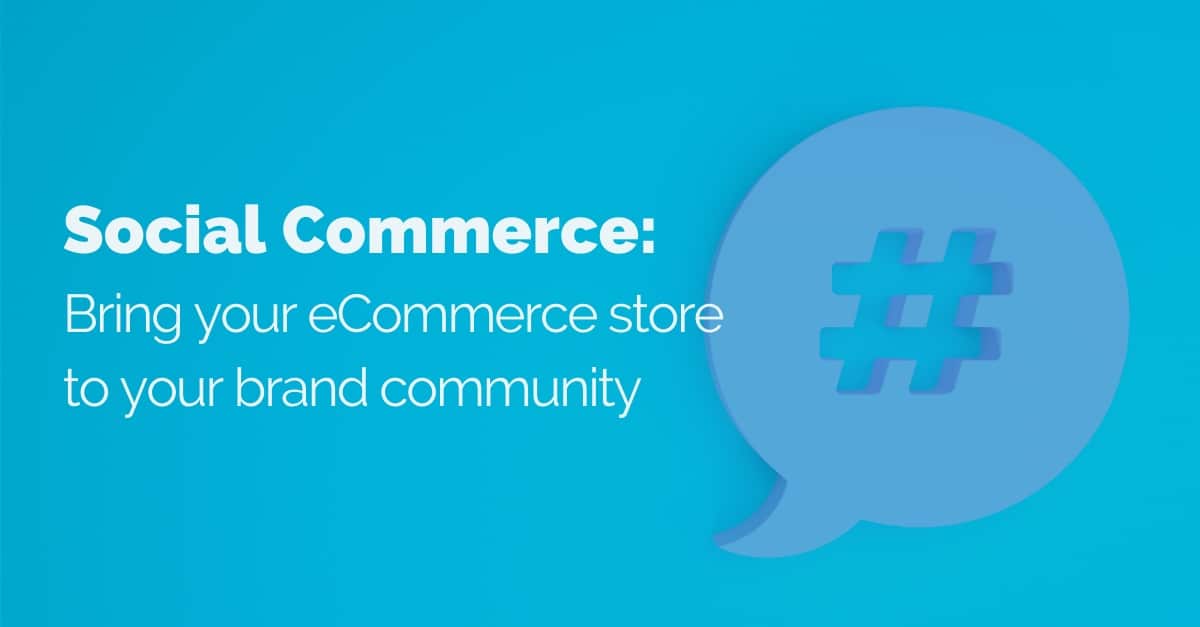 Social Commerce vs Social Media Marketing
Social commerce is different from social media marketing. Social commerce is about selling products directly within a platform, ensuring the entire shopping experience happens without leaving the site and a consumer is able to make an instant purchase.
As part of this, a platform will have a built-in transactional feature to make buying a product easy. As an example, a fashion retailer could give a consumer the option to buy a new sweater via Instagram Checkout.
Social media marketing involves advertising a product on a platform and redirecting consumers to an online store. This might be using copy in an Instagram post to encourage a shopper to click a link to an eCommerce store in a company's 'About Me'  section.
Advantages of Social Commerce
Build an online community – Investing in social commerce is a great way to build a community of consumers who are passionate about sharing their views with each other and communicating on a regular basis. You can engage with them by answering questions, ask for opinions and invite them to be a part of your brand story.
Streamline the customer journey – Social commerce makes it easier to buy a product by giving shoppers the option to purchase through their favourite platform. A traditional eCommerce buying journey may rely on multiple redirects from one platform to another. BigCommerce highlights that using a social commerce tool like a messenger chatbot decreases the steps needed to buy an item, removing any complexity.
Provide targeted product offerings – Social media platforms give you access to detailed analytical reports which provide an indication of consumer behaviour and allows you to tailor product offerings to their needs. This will help you promote your highest-value items and drive more sales.
What Kind of Platforms Could Be Used For Social Commerce?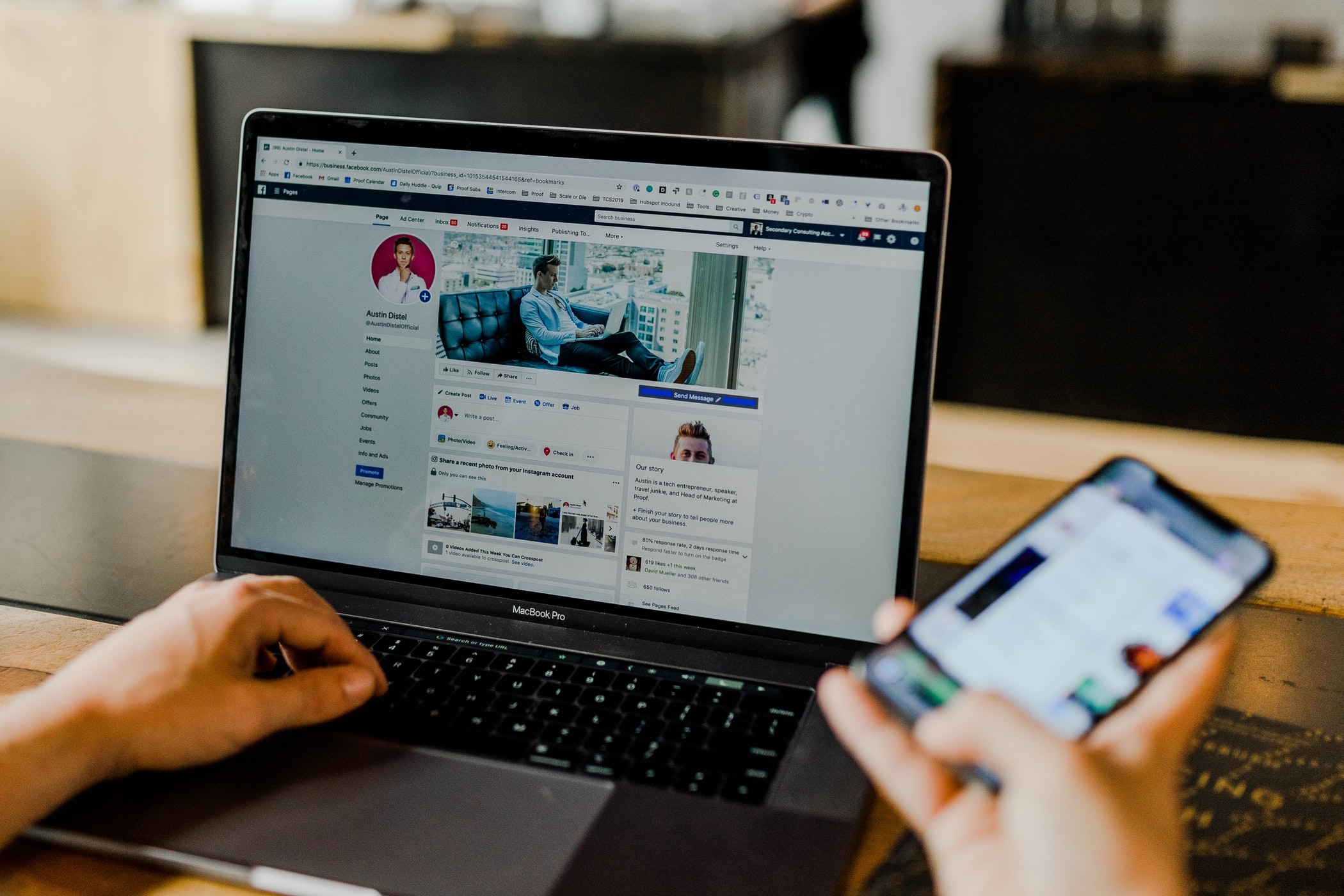 Facebook
Facebook is the largest of all social media platforms and it's great to use for fashion, hospitality, sport and entertainment brands, as these sectors tend to draw the most engagement. 
Facebook Shops, introduced in May 2020, allows businesses to create online storefronts with product catalogues that feature links to purchase an item within Facebook. This has some excellent benefits for users, which include being able to browse streamlined product categories of relevant items, make easy purchases and get live updates about deliveries.
Facebook Messenger has been around since 2011 and offers a direct route to your audience. Through utilising Facebook Messenger, consumers benefit from having questions answered in real-time and receive product content that's relevant to them by opting into a one-click subscription model.
Instagram
Instagram is one of the most popular social platforms, with up to 70% of consumers using it to discover new products. In particular, Generation Z and Millennial shoppers are avid users. 62% of Generation Z check Instagram regularly, while Millennials account for 25.2% of total worldwide usage. 
To catch the attention of these demographics, use Instagram Shopping to guide shoppers to your highest-value products through tagging images and Instagram stories. Having launched in 2017, it lets consumers get additional information on products with close-ups, view multiple products in carousel posts and virtually try a product before buying.
Launched in March 2020, Instagram Checkout gives shoppers the ability to purchase directly through the platform. A user clicks the 'Checkout on Instagram' button after viewing a product post. Then, they are able to make a payment and will receive notifications about shipment and delivery within Instagram.
Pinterest
Pinterest can be used to offer visually appealing product content for shoppers, making it a valuable platform for companies in the beauty, food and fashion sectors. Up to 40% of users have household salaries of more than $100,000 (£81,000) annually, demonstrating the growth potential of the platform.
The buyable pins feature, which arrived in 2015, ensures consumers are able to purchase a product from any device without leaving Pinterest. The Catalogues feature, which came out in 2019, helps shoppers find collections of products that match their preferences.
Social Commerce Tips
Develop an Exclusive Experience for Each Platform
The first step of your social commerce strategy should be to think about which social media platforms fit your business requirements and then focus on developing a unique experience on each one. Whether it's Facebook or Instagram, each platform has its own community of people who like to share thoughts, trade experiences and engage with each other.
Try developing tailored product campaigns and offer unique items that are exclusive to different platforms. As an example, a sporting goods company could choose to sell their range of sports shoes through Facebook and turn their Instagram into an online clothing store.
Create an Effective Targeting Strategy With Your Products
No matter which platform you use to set up a social commerce store, think about which products you offer and how you do it. You can use social media metrics such as engagement rate to determine how customers are interacting with your posts and then promote the products that are the most relevant.
One option would be to create a campaign for your top-selling products and tag them in a Facebook Store to bring more attention to them.
Or you could identify items that would be suitable for selling to the local community and offer them through Facebook Marketplace, a feature that arrived in 2016. You're able to increase the discoverability of these products and connect with potential customers one-on-one through Messenger.
Offer Social Proof
When using social media, people like to share opinions with each other, tag their friends and make product recommendations. This is a form of social proof that helps consumers make a buying decision and that you can use to showcase the value of your products.
Customer reviews are a powerful motivator for people who're browsing your products via social media. 97% of consumers say online reviews impact their purchasing decisions, while customers are willing to spend 31% more on brands that have excellent reviews. Facebook is a marvellous platform for incorporating reviews, as they can be used in a Facebook ad to pique a consumer's interest.
Another example of social proof would be to embrace influencer marketing. This is an area of huge growth, with brands predicted to spend $15 (£12.1) billion by 2022, up from $8 (£6.1) billion in 2019. Influencers are pivotal in helping shoppers make purchasing decisions, with up to 49% of consumers following an influencer's recommendation to buy a product.
A great example of collaborating with an influencer is to use Instagram Live. This could be to offer educational content or talk about brand values. You could also collaborate on YouTube with an influencer and promote a product with an unboxing video.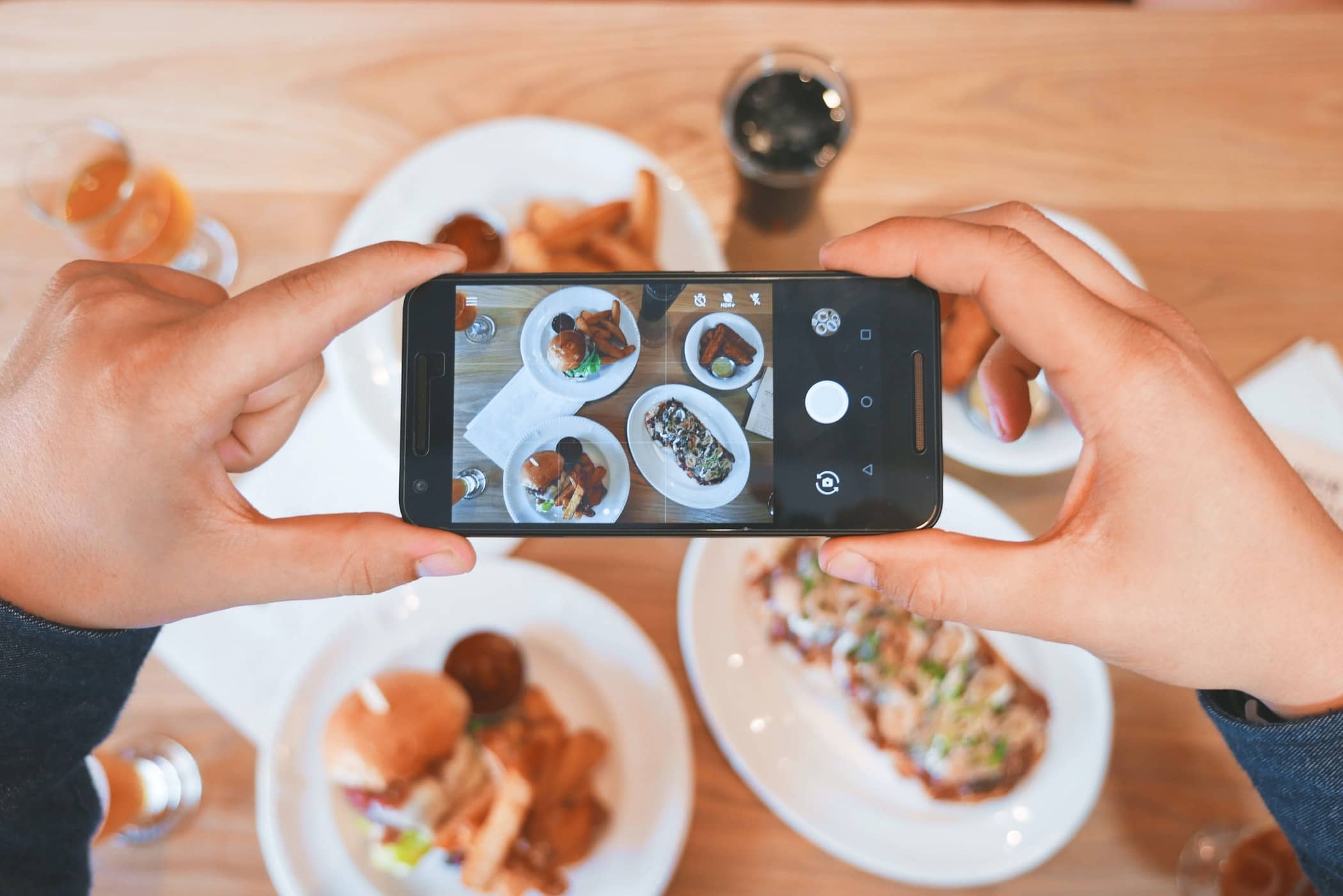 Encourage User-Generated Content
With an online community being at the heart of a great social media experience, User-Generated Content (UGC) motivates consumers to interact with you and inspires them to shape your brand story. UGC also helps to increase conversions (by up to 10%) and increase time spent on-site (by up to 90%).
To encourage user-generated content, you could create a specific hashtag for Facebook and ask people to use it while sharing their personal experiences. Or it could mean posting pictures through Instagram Stories that have been submitted by existing customers, showcasing your products in action.
Build a Foundation For Customer Loyalty
Social media will continue to be an essential channel for selling products, with the industry predicted to go beyond $735 (£593) billion by 2023. Through embracing social commerce, you'll stand out from the competition with a streamlined shopping experience and build a thriving community of loyal customers who'll want to be a part of your story.
With consumers using social media to buy products, it's vital that you're able to grab their attention with an exceptional product story as soon as they find an item they're interested in.